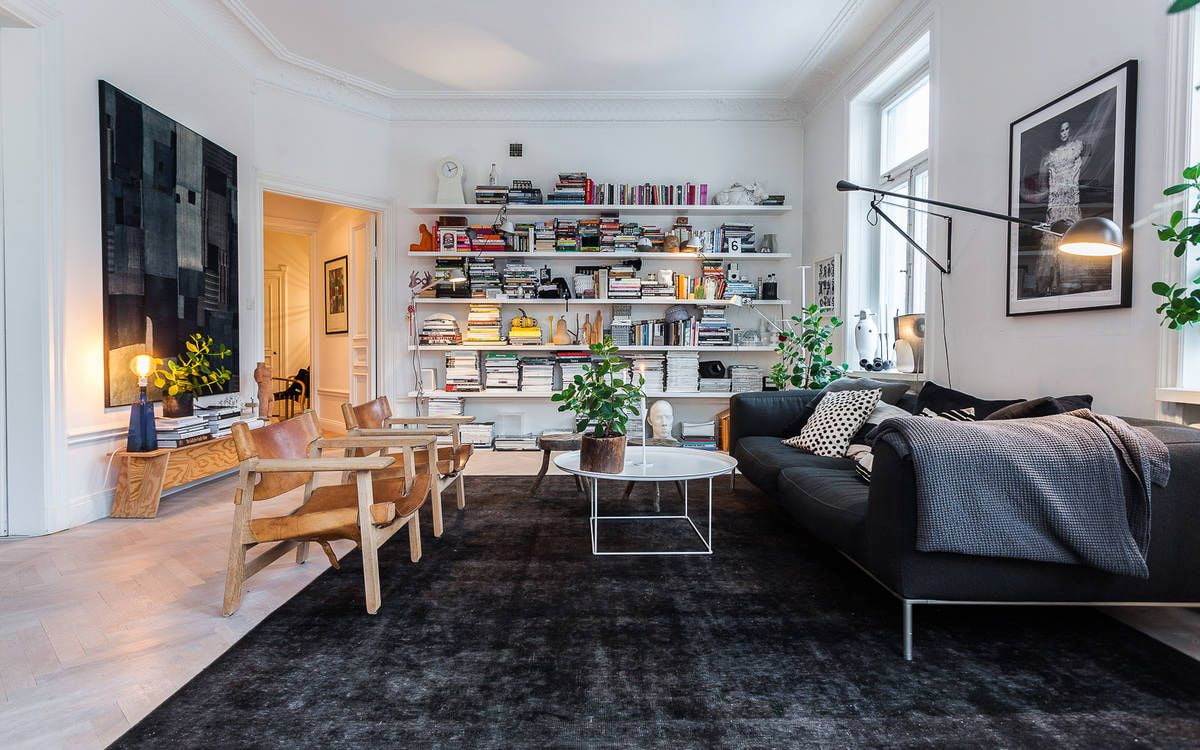 Decor Tweaks to Give Your Living Room a Decorative Edge
The living room is the room in the house where most of the time is spent together with family and friends. It's considered to be a public area where you congregate for chit-chat and, on occasion, watch movies together. As a result, you should adorn your living room and make it appear as inviting, comfortable and attractive as possible.
Throw Some Cushions in
Cushions have the power to completely change a room in a heartbeat. Incorporating a few cushions here and there are some of the best ways to add colour and instantly refresh your space on a shoestring budget, and the best thing about it is that you can quickly alter them to reflect the seasons and trends. Because of this, it's very important to understand how to design and style decorative cushions, not only to get magazine-worthy interiors but also to transform your living room without making big changes and investments.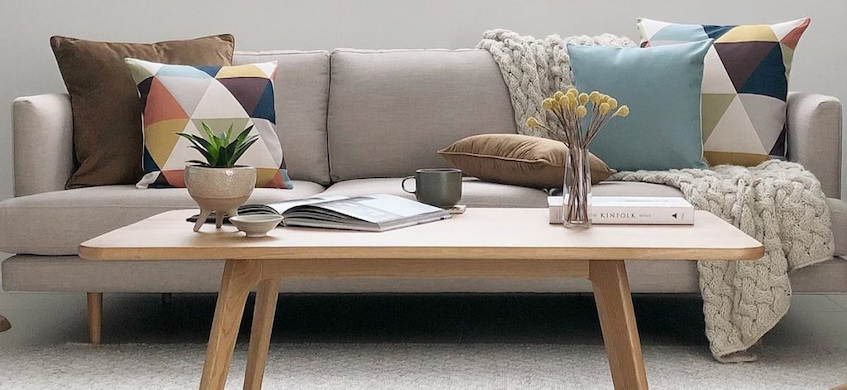 When you decorate your sofas with cushions, it is best to blend pillows of various shapes and sizes. You can choose from more traditional shapes such as square or rectangular, to more unique alternatives such as circular. It's preferable to aim for two square pillows on one side of the sofa and two square pillows with lumbar support on the other. Play with the layout to see how many pillows you'll need and then go from there.
The fancy decorative pillows come in a limitless number of prints and patterns, with virtually one to fit every taste. The secret to combining different prints, like stripes and florals with plain cushions is to look for motifs that share the same colour. The two main categories of patterns are known as organic and geometric.
Florals, botanicals, and abstract motions are all examples of organic patterns, whereas checks, stripes, Greek keys, and contemporary forms are examples of geometric ones. Each cushion grouping should ideally have at least one organic and geometric design to balance each other out. So, even if the designs are extremely diverse, the colour will tie them together and lend life to the arrangement without being overpowering.
Also, don't be afraid to mix and match the textures and fabrics of your decorative pillows. Combining heavier textures with lighter ones can keep your house feeling snug yet trendy. This is especially important for rooms that have neutral colour schemes all throughout because it's the best way to avoid a dreary visual effect. From embroidered cotton headrests to handwoven seagrass floor seats, you can easily find great deals on decorative cushions online.
Use Lamps and Good Lighting
It is necessary to have appropriate lighting in all rooms of the house, not just the living room. However, aside from providing light, the lighting fixtures may also offer elegance to your living area. Whilst choosing them for your living room, you can add different types of fixtures as long as they go in with the rest of your decor. Some people use pendants or chandeliers, and other use spotlights and table lamps to highlight the architectural features of the room.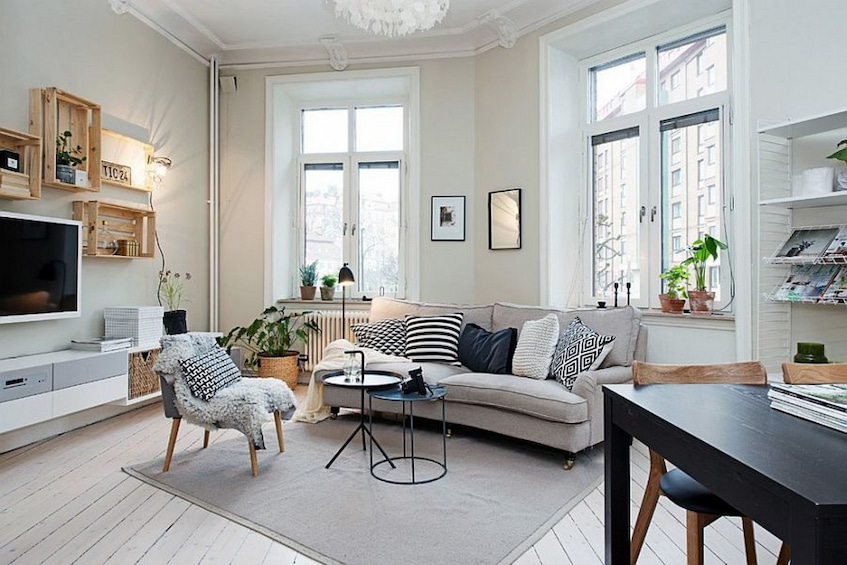 Lighting placement is also an essential part of interior design, and it works in conjunction with colour choices, space size, natural light availability, and furniture selection. When all of these pieces are combined with the appropriate lighting, your house will be turned into a seamless blend of usefulness and aesthetics.
Hang Up a Wall Art
The bare walls in your living room are brimming with possibilities, and a few thoughtful improvements can transform your house into a home. If you're ready to transform those harsh, blank walls into trendy focal points, be ready to spice up your walls and bring out your individuality and style. You can accomplish this by displaying framed art, photographs or murals on your wall. Just make sure your wall art complements the general aesthetic of your living area, including the stylish decorative cushions with their interesting patterns.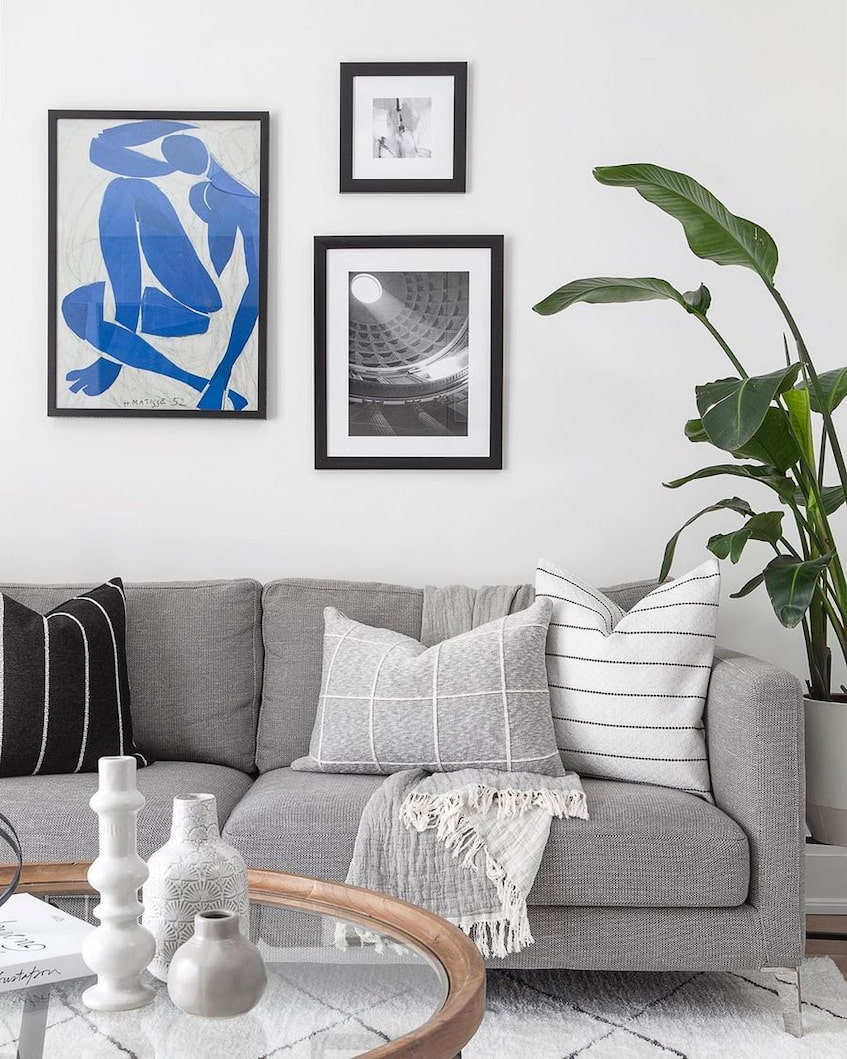 And if you've already hung all of your wall art, consider a mirror as a neutral option that you can use when you're stuck for ideas on how to fill the remaining wall space. In contrast to art, which should always be hung at eye level, mirror placement is determined by what you want to see reflected. In many circumstances, eye-level works well, although higher or lower levels might also function depending on the environment.
Decorate Your Floors With Rugs
The living room rug is an important aspect of the overall decor of a room. It takes up the majority of the floor space and may make a great impact on the overall room feel. Whether you like natural materials like jute and sisal or prefer to make a dramatic statement with a patterned design, there is the right rug for you in the homeware stores.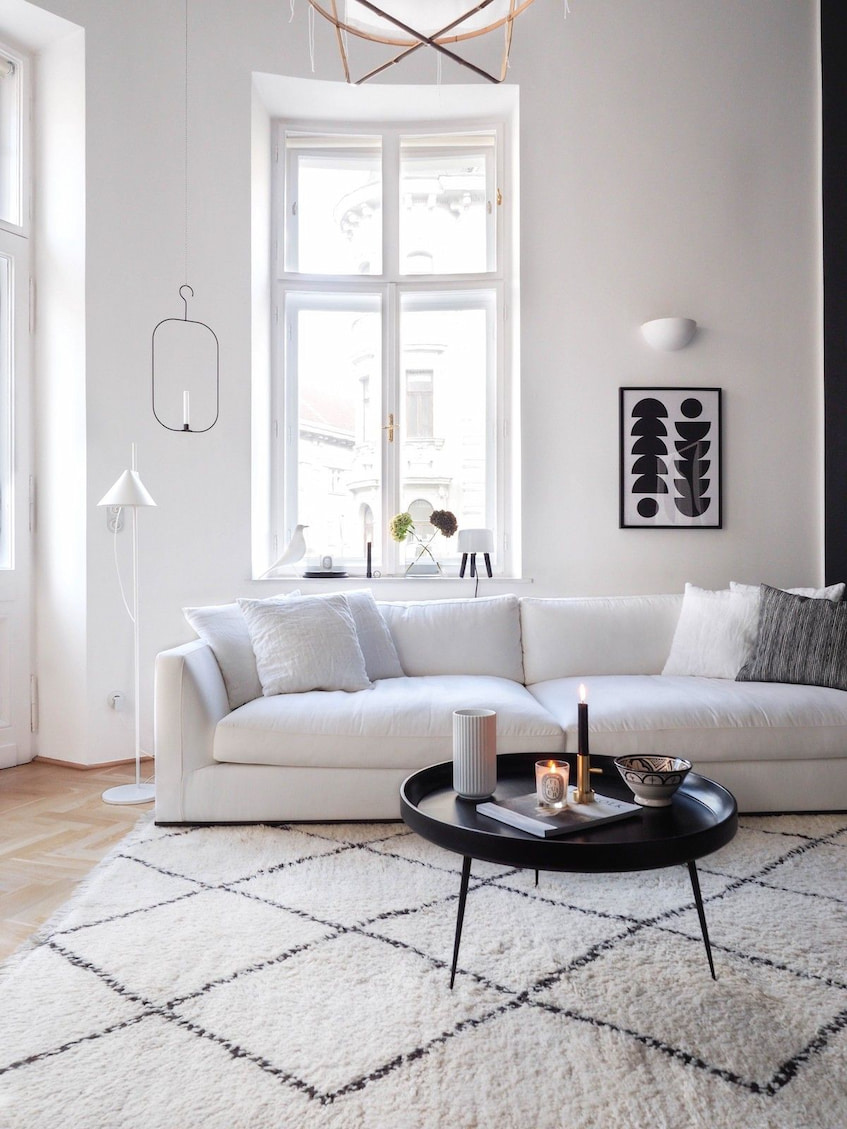 Rugs, like the versatile cushions for sale and wall art we discussed above, will add individuality to your house through the different colours and textures, shapes and sizes. Even the most expensive-looking wooden floors may benefit from a lovely rug to tie a design together or to create a focal point in your living area. An art-inspired rug will bring a pop of colour to your space without requiring you to pick up a paintbrush.
Add Some Nature
Bring some of the nature into your living room by arranging plants and fresh flowers in corners that need a little extra decorating, or on top of a table to serve as a centrepiece. When it comes to interior design, the addition of plants creates a contrast to hard surfaces. As a result, interior designers will position plants near brick walls or sharp corners. Making the place look softer will result in a more pleasant sense in the areas.
Plants have a significant impact on indoor air quality by creating oxygen, filtering the air and removing airborne pollutants and chemicals, and contributing to our physical health and well-being in a variety of ways. Plants also have a profound and long-lasting impact on our mental health. According to new research, basic gardening might help relieve stress even more than reading. Not only that, but the lush colours and smells of plants are a designer's dream.