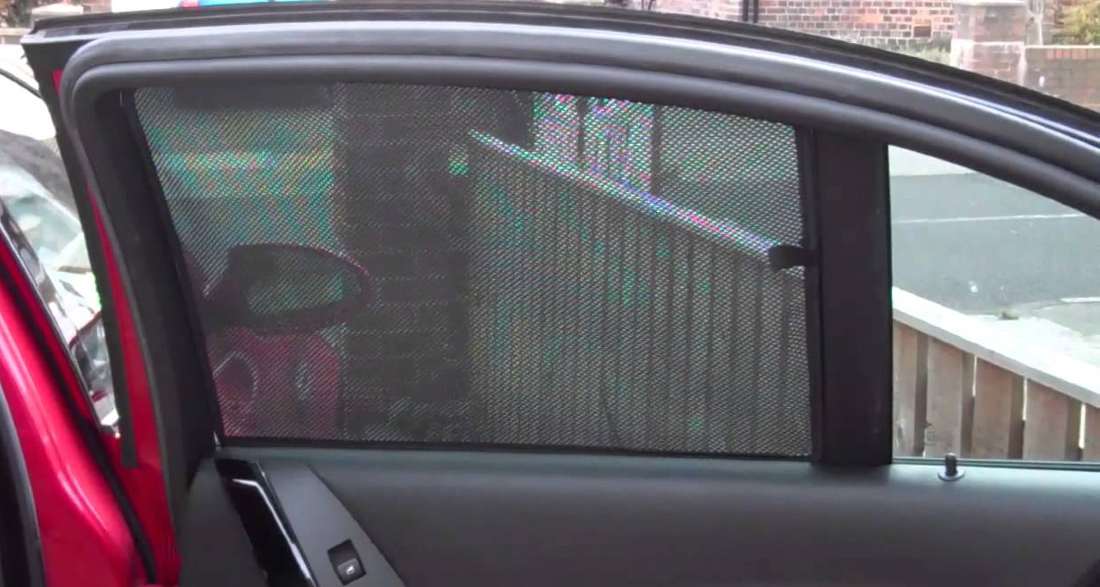 Ways to Increase Comfort When Off Roading
It's easy to consider the time we spend in our cars as inconsequential. However, the stats and the palpable effects resulting from it speak for themselves. Comfort and safety go hand in hand even though their connection is not as direct. This is especially true for long haul journeys. Not to speak about off road adventures along unpaved surfaces. So, if you haven't done so already, make sure you make your passenger cabin as comfortable as possible. Yes, keeping your vital parts like brakes , engine and tires in check is very important, but don't forget about the silent killers which follow you every single day.
Proper Window Protection
We are well familiar with the harsh Australian sun. And while we don't usually calculate the time we spend in the sun when riding in our cars, that doesn't mean the sun doesn't us. Both episodic and cumulative exposure to the harmful UV rays lead to higher risk of skin cancer. While wearing sunscreen is while driving is a great way to protect your skin, not everyone remembers to do it. Buying car side window shades that block UVA and UVB rays is the more convenient and smarter solution.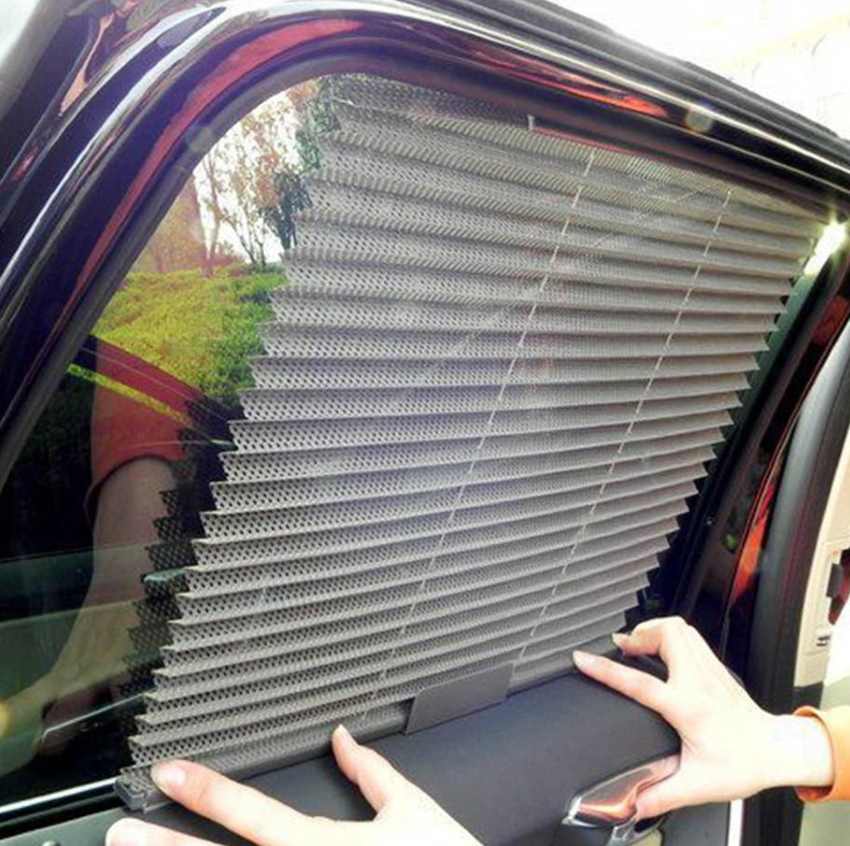 Their installation is quite easy, but if you aren't sure how to fit them, an experienced fitter will do it in a minute. Go for a passenger window sun shade with strong magnetic clips, because these will stick straight to your window sills. It's also important to cover as many of the windows as possible. Auto window shades come specifically modified for each opening you have, be it front, rear or to each of the sides. They are made for exact series of car models, so you can easily find the perfect fit for your ride.
Apart from using your discernment to estimate the unit's integrity, you should also look for the appropriate tests when buying. These are done by a legitimate government agency (ARPANSA) and it's information you can rely on. Generally speaking, vehicle window sun shades block up to 70% of the harmful radiation coming from the sun. You can complement your vehicle sun protection (and car side window shades) with UV resistant clothes, hats, sun screens and any other ubiquitous means.
Mattress or a Stretcher
Going on a road trip? Long haul journeys are not a rare occurrence across the great distances within our continent. Prolonged seating with full focus on the road ahead significantly affects the level of comfort. Anyone who has done it will tell you that getting a good night sleep, stretching your back, your elbow and your feet is very important. Imagine the strain on your body will suffer when driving off road.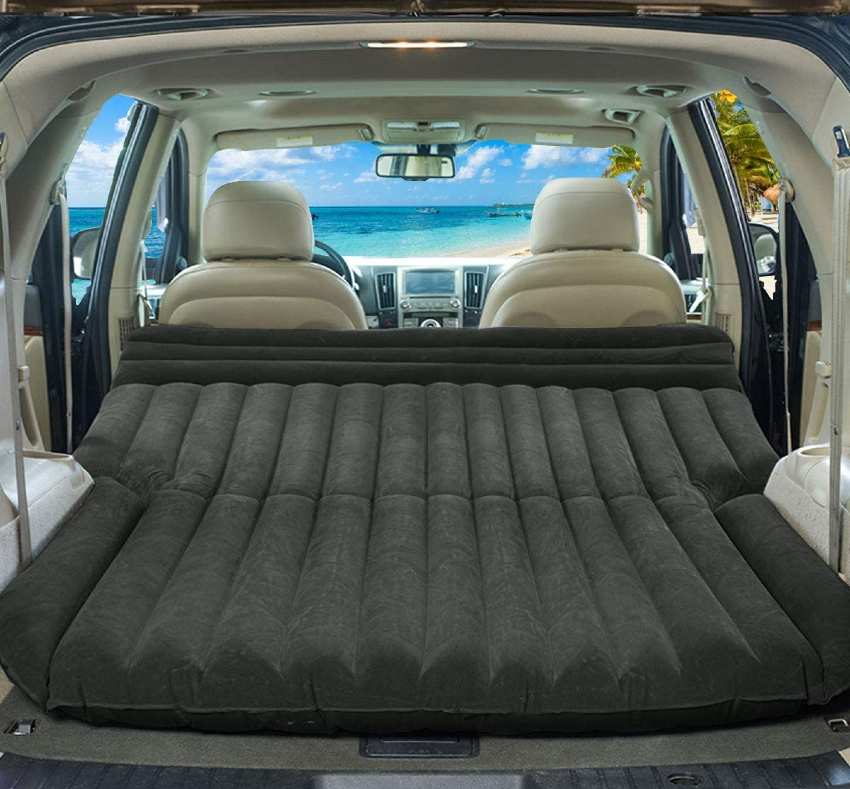 Since there are no beds in the outback and every piece of real estate on your vehicle is precious, you can certainly consider taking a mattress or a stretcher. You can find a range of inflatable models whose design includes all sorts of protective layers. It's easy to find a mattress with non slip fabric without welded seams (extra tough). When folded, it should take up only a fraction of what a roof top tent would. Going for a foldable stretcher is another way to accomplish the same goal. They have padded insulation against the cold and steel cross leg construction which are very strong.
Having an easy and quick way to prepare for a good night sleep increases your comfort during a road trip. And it sure affects safety since the level of alertness to unpredictable road conditions is far higher when you're well rested.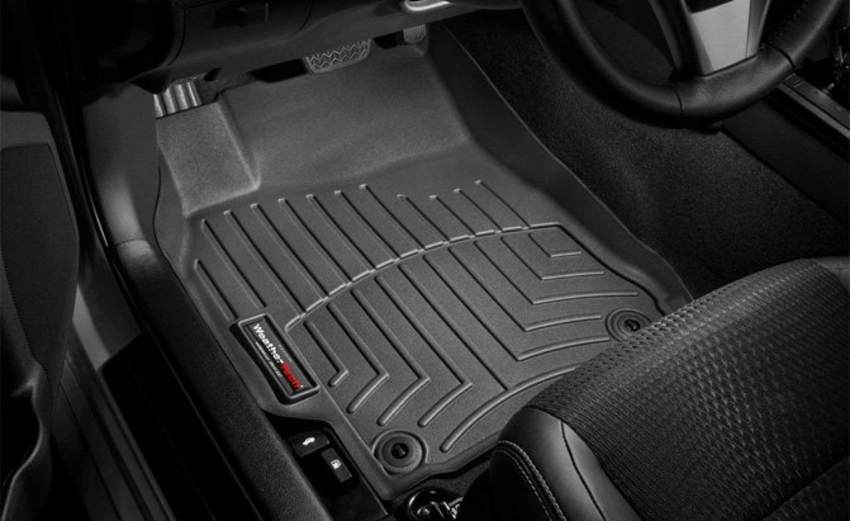 Floor Mats
If you are an off road enthusiast, it's no secret you'll traverse muddy and dusty terrain. There is no reason why you should invite all that dirt inside the passenger's cabin. Getting heavy duty latex car mats will make your life easier when cleaning time comes. These work well even in urban settings, particularly if you have a couple of ankle bitters on the back seats. Just make sure the mats are designed to protect your vehicle's carpets from any spills and are built to last. Nothing is more discouraging than finding out your mat is leaking without any visible sign of wear.
Aside from investing in pieces to keep the interior of the vehicle clean, you should also find some ways to make rides more pleasant and comfortable. Replacing your air filters might get rid of the odd engine odors whose source you can't quite detect. You can also get rid of that awful sound coming from the exhaust with an exhaust tip.