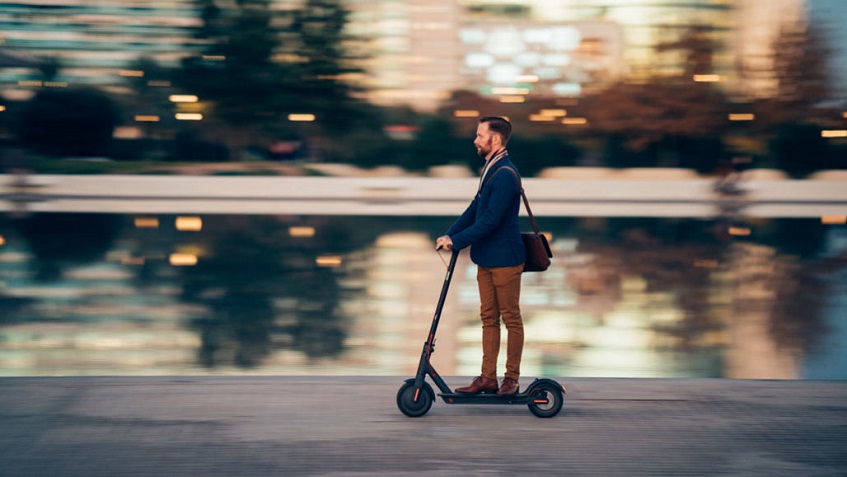 Commuter Scooters: What Do You Need to Know When Buying an Electric Scooter?
In the past years, more and more electric alternatives to the traditional modes of transport have appeared on the market. Because of the many environmental benefits, many people see these electric transportation devices as the future of transport.
Being one of those, electric scooters are becoming highly popular among both adults and children. Many would be surprised to learn that e-scooters aren't something new. The history of the electric scooter dates back to 1895, when the first patent for them was submitted. In 1919, the prototype was made and now, we have all sorts of electric scooters available, with a different range of speed, battery life and weight capacity. Here's what you should know if you decide to buy an electric scooter.
Benefits of Riding an E-Scooter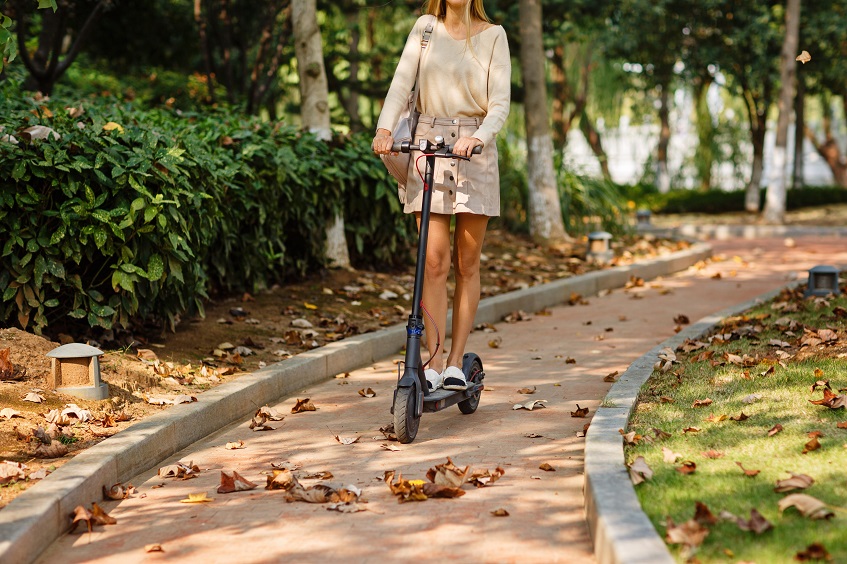 The Perfect No-Sweat Commuter Scooter
Many adults, as well as children, use regular kick scooters as an easy way to get from point A to point B, avoiding the traffic jams and crowded streets in the big cities. They're a great way to include some exercise in everyday life. However, it's inevitable to get all sweaty when riding a kick scooter to a farther destination for a more extended period. Commuting with an electric scooter, you can have all these benefits without a sweat. That's why they're the perfect commuter scooter to work and other places.
Eco-Friendly Alternative to Traditional Transport Means
With close to 87% of Australian commuters travelling to work by vehicle, transport in Australia is the third-largest source of greenhouse effects with emissions. Using an e-scooter to commute is an eco-friendly alternative to vehicles using fuel and is good for the environment. Electric scooters cut down on CO2 emissions and help reduce noise pollution and traffic congestion. That's why their use has rapidly increased across the world.
Tips on Buying an Electric Scooter
Consider Buying a High-Quality Brand
Buying a well-established brand scooter is your best bet to get a high-quality scooter. The brand will also impact the maintenance of the scooter in terms of warranty, spare parts and easy repair. Avoid unknown generic brands or even unbranded products available online, and stick to well-known brands that offer high-performance scooters at available prices, such as the Bexley 9 scooter.
Check if Battery-Life Covers Your Distance
One of the most important concerns when buying an e-scooter is the battery life. If it doesn't cover the average distance you need it for, you'll need more time for charging than riding. A 48V 13Ah is estimated to cover up to 35kms, which is perfect for commuting to work.
Buy Scooter with the Motor Size for the Speed and Power You'll Need
Another essential factor to consider is the motor size, affecting the scooter's speed and power. A more powerful engine means more power and greater speed; however, it may add weight and make a scooter less portable. You should also consider the terrain on which you'll ride the scooter. If you live in a place where there are more hills and bumps, you'll more likely need a more powerful scooter. This also stands if you love adventurous riding at high speeds in the countryside. If you need a scooter to commute to work for a couple of kilometres on flat terrain, you don't need it to be as much as powerful.
It's vital to stay informed on the electric scooter laws in your state. Australian law permits riding e-scooters less than 200-watts, only at a maximum speed of 10km/h in various public places in Victoria, Australian Capital Territory, Northern Territory and Tasmania.
Consider Lightweight and Portability
Commuting to work may be as easy as hopping on the scooter and zipping to your final destination. But sometimes it may require carrying your scooter so you can catch a bus, drive on a subway, or share a ride. For this to be possible, you must buy a lightweight and portable electric scooter. With the aerodynamic design of high-quality scooters, lightweight doesn't have to mean less sturdy and less powerful. Opt for a versatile scooter model for convenient and easy use. That's the only way to make the most out of your scooter.
Consider Safety
As with other means of transportation, it's vital to be informed on how to ride an e-scooter safely. This includes getting the needed training and buying the right safety gear.
The Best Bexly Electric Scooter Models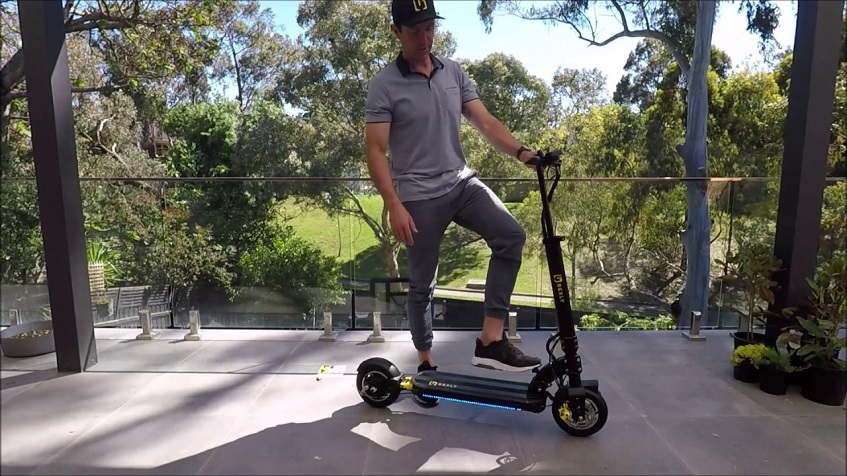 Bexly manufacturers live by their motto embracing urban living. They have worked to make up to these words to create electric scooters that are reliable, functional, and most of all, safe. Their models are complete with disk and drum braking systems, speed control modes, and head and brake lights. All of these parts make for a satisfying commute, the Bexley scooters. Mostly made for urban appliances, Bexly e-scooters are stylish, fast, and contain the most innovative technology. Their products have a wide variety of designs – from electric scooters with a maximum range of 25kms and a top speed of 55km/h. These are some of their most purchased electric scooter models.
Bexly 9 48v 13Ah Electric Scooter
The Bexley 9 scooter is the perfect commuter. Holding an impressive 48V/13Ah battery, it reaches a factory restricted speed of 25km/h. The front disk brakes and rear drum brakes can pull you up almost instantly. Balanced with speed, safety and performance, the Bexly 9 offers a smooth ride and an impressive 35km range on one charge only. This means you can happily head to work or explore the outdoors on the weekend.
Bexly 10X 52v 18Ah Electric Scooter
The Bexly 10X is a high-performance scooter with a massive 2000W of power. It has dual adjustable front and rear suspension to adjust for a rigid or smooth ride depending on the terrain or preferred riding style. You can expect up to 65km range from its high-capacity 18.2Ah battery on a full charge. You can choose between eco and turbo mode. The turbo mode fires up both motors for the scoot adventurers and enthusiasts.
Bexly Blackhawk Pro 60V Electric Scooter
The Bexley black hawk scooter is one of the country's most advanced high-performance electric scooters. Its manufacturers describe it as 'the do-all scooter, jam-packed with all the performance needed for the Australian conditions, which means more power, better handling, bigger brakes, and a diamond display'. Along with its incredible power, the smooth Nutt Hydraulic brakes offer an almost instant pull up.
Where to Buy Bexly E-Scooters?
Make sure to buy one of the Bexley scooters from a trusted store to get the best customer service and warranty claims. Pick up the right scooter for your needs and enjoy zipping up your way to work and adventures.