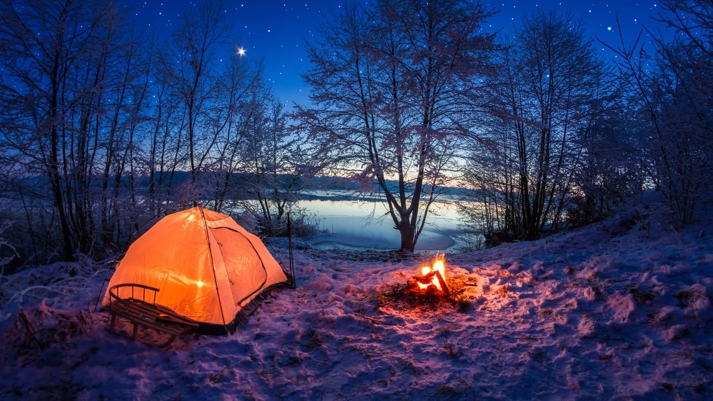 Winter Camping Essentials to Keep Warm
If you're preparing for a successful winter camping trip, brush up on your knowledge of adjusting yourself for the extra obstacles from the lowest of temperatures, snowy terrains all to the unpredictable weather.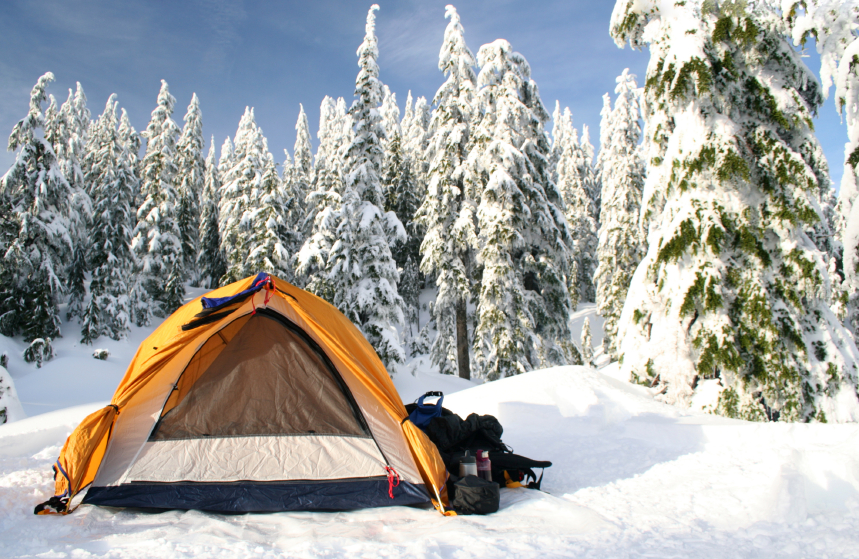 The beauty of winter camping is that there are fewer pests and bugs, and places tend to be less crowded so you can enjoy the tranquillity of a pure winter paradise all by yourself. However, winter camping is no joke and it may be a cold and difficult journey if you go unprepared.
It's easy to envision chilly, restful nights in your tent, but it's quite feasible to keep yourself warm and comfortable on your pitch regardless of the weather conditions. The secret to staying warm, especially in winter is to be prepared for any turning point during your trip. If you want to make the most of your camping trip, you should surely consider some of these items for surviving the chilly dark.
Winter Camping Tent
When planning a winter camping vacation, the first item to consider is your shelter. A good quality winter camping tent is one of the most important pieces of equipment on your list for a successful winter jaunt. When selecting a tent for a winter trip, don't skimp on quality. A dome or tunnel-shaped four-season tent will retain the heat in better, and snow/rain will easily drain off the top.
Wind resistance and the capacity to survive severe snowfall are the primary distinctions between winter tents and three-season tents. As a result, winter tents generally feature an exceptionally strong structure and sharply slanted sidewalls. Internal frost buildup may be avoided with proper ventilation. In the winter, the moisture in your breath will freeze on the roof and sides of your shelter as you exhale. This becomes an issue when your body heat warms the interior of the tent, causing the ice to melt and soak you and your belongings.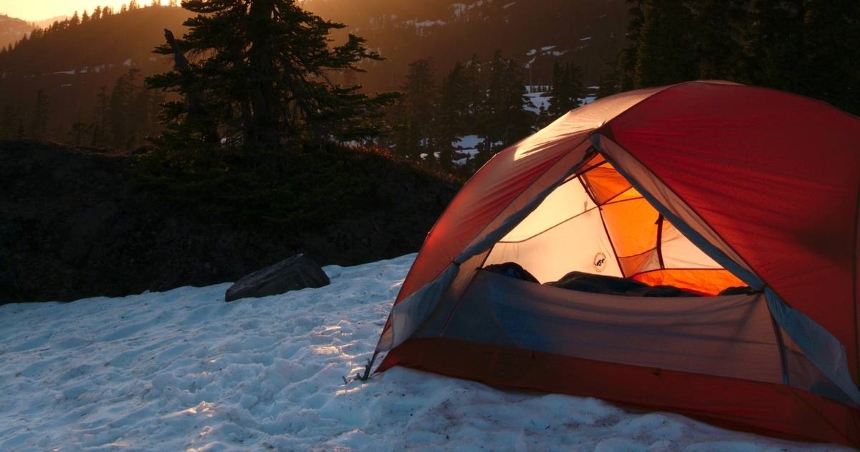 Generally, a four-season tent is a shelter that, despite the name, is normally used only in the winter. Snowy conditions or areas of very harsh wind are prime locations for 4 season tent usage. These tents are built to protect from snow, snow buildup, ice, hail, and high winds. Walls are often built entirely mesh free, using polyester or nylon to trap in some body heat and block out gusty winds.
Vents are typically included, allowing the tent to open up to regulate condensation, but this is less of a concern in cooler climates. The rain fly or vestibules frequently reach all the way to the ground, blocking wind, and feature flaps that fold inward, allowing snow to be packed over them, enhancing stability and protection from the weather. Thicker, more durable frame designs are employed, nearly typically in aluminium. Full fabric sleeves can be utilised to increase strength and stability, but they need a slower and more difficult setup.
Cold Weather Sleeping Bags and Pads
A high-quality, seasonally suitable sleeping bag is priceless. This sleeping bag purchasing guide will assist you in selecting the finest bag for camping in any season – whether you're travelling to the backcountry in late fall or spending a long summer weekend at a campground, you'll be able to discover a bag that properly matches you and your circumstances. Every sleeping bag has a temperature rating that indicates the temperature range in which it operates best. All sleeping bags are now independently tested and given a comfort and temperature limit rating based on EN/ISO standards.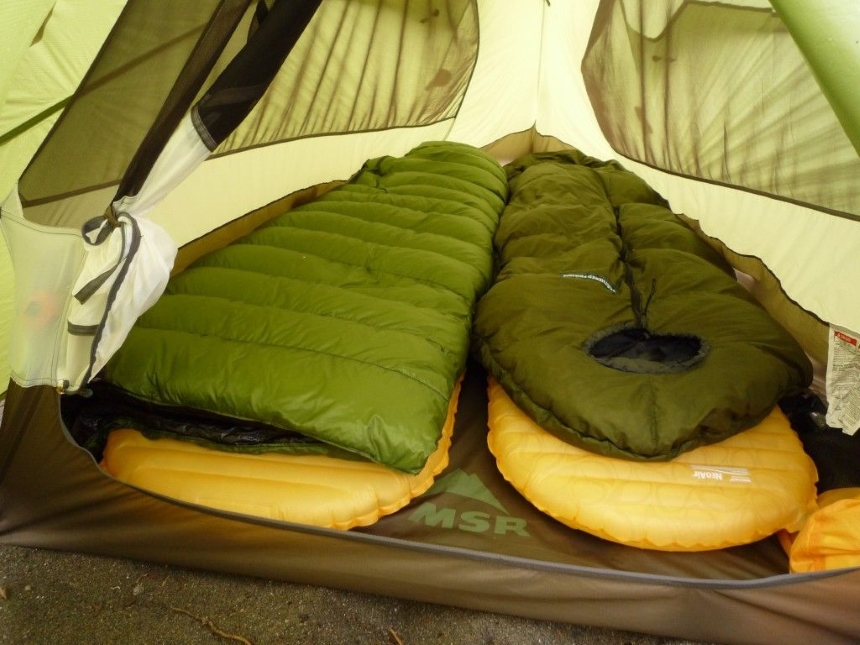 Winter is a season of subzero temperatures and copious amounts of rain, snow, and ice. To select the best winter sleeping bag, look for one that can withstand both wet and freezing temperatures. A cold-weather sleeping bag that maintains as much warmth as possible is ideal for winter camping.
Semi-rectangular and mummy-shaped bags are probably your best choice because they are more form-fitting and feature built-in hoods, maximising heat retention during chilly winter nights. Winter bags are insulated and tight-fitting, with a general temperature rating of -12 degrees Celsius or below.
Consider the shell and lining of a winter bag as well. The shell is the outside lining of your sleeping bag, and for winter conditions, opt for a bag made of water-repellent fabrics to keep you warm and dry all season. The lining is a softer fabric on the inside that should optimise your body heat and distribute your body's moisture as you sleep to keep you warm.
Illumination Tools and Gear
LED camp lights definitely have earned first place among camping tools and gear. It's recommended you invest in one, since you'll need to travel around in the dark, and little penlights won't do the job very well. You'll need a strong heavy-duty torch or headlamp, as well as a spare set of batteries.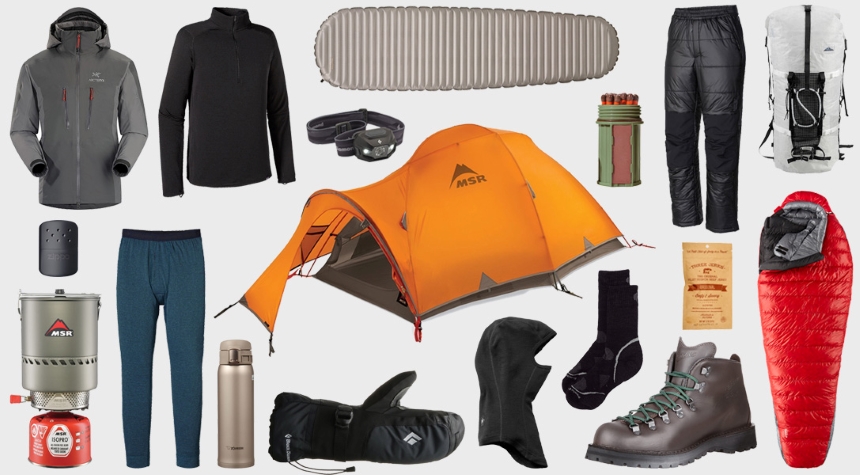 Pick up an LED light if you want a light that you can leave on for extended periods of time without worrying about draining the battery. LED lamps that are battery-powered may offer excellent lighting for up to 30 hours per charge. It's simple to see how brightly you can illuminate your camp with one of these led camp lights. Because led camping lights have so many advantages over 'traditional' halogen camp lights or even the old type gas-powered lights, they're currently used at almost every campsite in Australia.
Winter Clothing Checklist
We highly urge you to dress warmly when camping in the winter. Layering is far more effective at retaining body heat than wearing a single heavy piece of clothing. It's recommended to wear a base layer, a mid-layer, and a top layer. The base layer should function similarly to a second skin, so this implies that it should be form-fitting with long sleeves. Fabrics made of merino wool or synthetic materials would be ideal for the foundation.
Choose something substantial for your mid-layer, but not as close-fitting as your first layer. It might be a fleece or a fleece-lined article of apparel. The last component should be waterproof and easily fit on top of the previous two layers. It's best to invest in waterproof materials that will not only keep you warm but also dry if it rains or snows. Purchasing a heated jacket may be useful, however pricey they can be, these battery-powered jackets can keep you warm for up to six hours, but parka coats are a timeless classic that you should consider instead.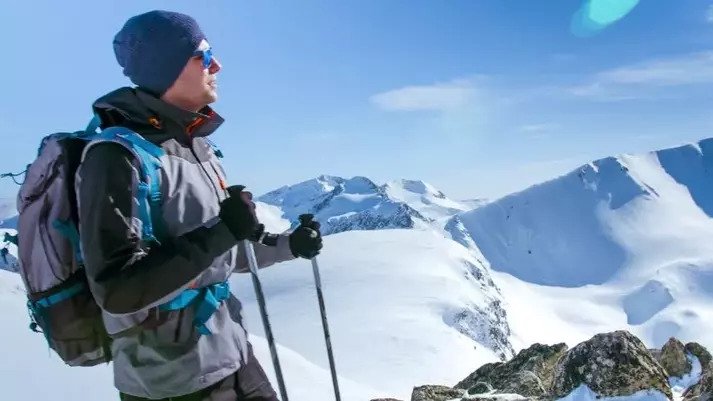 Don't make the mistake of overlooking your feet while packing your camping gear. If your feet are chilly, you will not sleep well, which is never ideal, especially if you are hiking for several hours throughout the day. The layering method should also be used on your feet. You may put on a pair of ankle socks and then put on a pair of thicker socks over them. The cotton pair allows your feet to breathe while walking, while the thick pair keeps them dry and toasty. Spares are usually a smart idea because there's a great possibility your feet will become wet, from all the wet terrains.