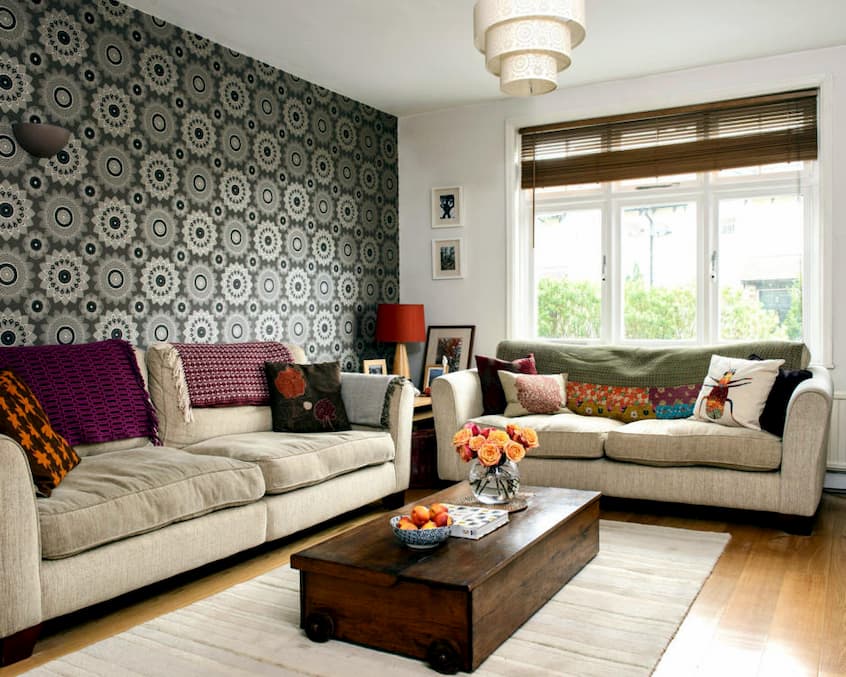 A Blast from the Past: Retro Wallpaper for a Lovely Interior
Retro is a term used to describe something new but based on an original design from the past. The term appeared for the first time in the 1970s and referred to pieces that reflect or imitate characteristics of a certain style. So, if you're thinking about enriching your home interior with retro furniture, make sure to consider wall décor to complete the look. To go fully retro, you can opt for one of the most popular wall treatments used in the past – the good old wallpaper.
In past decades, printing and manufacturing processes for wallpaper have developed significantly, resulting in a hugely positive impact on the quality of products. The manufacturing techniques are based on the latest standards and meet modern days' requirements. Today, wallpapers are suitable in terms of both visual appearance and optimum room climate. Retro wallpaper combines the great look of old-time wallpapers with all the advantages of modern manufacturing techniques.
Razor-sharp pattern motifs, deep colours, optimum adhesion and low weight are some of the basic characteristics of the latest wallpaper production. Wallpapers with retro designs offer timeless patterns and structures satisfy the desire for quality and create a unique atmosphere and vibe in any room. When searching for the perfect retro wallpaper Australia retailers stock a selection of high-quality wallpapers, in different colours and patterns. Even if you decorate only one wall in the room with this wallpaper style, you can recreate a retro look and freshen up your home.
Why Do We Choose Wallpaper?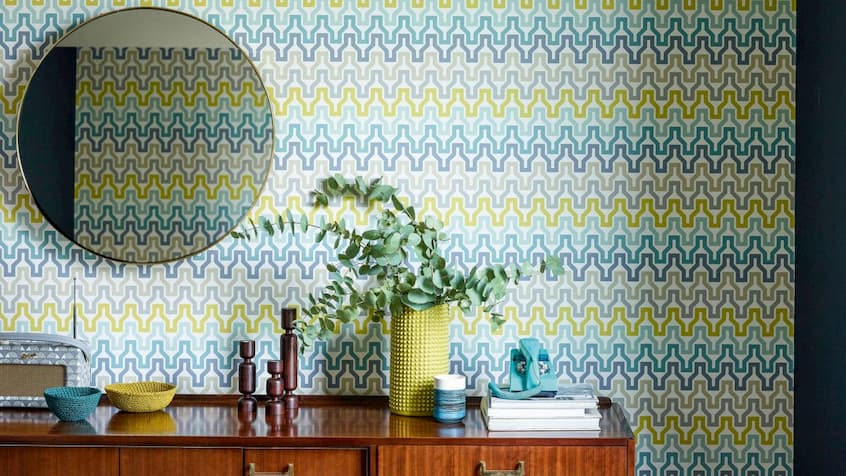 One of the main reasons why wallpapers are gaining back their popularity is because of their simple and easy installation. This makes wallpaper the best option for transforming a space without needing for many other elements. Sometimes, wallpaper can be used to cover uneven walls or hide some defects, with a small initial preparation before applying. Here are some of the reasons for choosing wallpaper and the advantages it offers.
Durable
Modern wallpapers can last up to 10-15 years, meaning you won't have to go back and refinish the walls for a long period of time. Sometimes it's a good idea to buy an extra roll or two, to make sure you have the exact match to retouch the damage when your wallpaper eventually begins to peel after many years.
Easy to Clean
Wallpapers require low maintenance and are very easy to clean. When your wallpaper gets a dirty spot, you can use a sponge and clean it using soap or mild detergent. For more fragile wallpapers need to be cleaned gently and with care.
Unique
Your wallpaper will give a more customised, individual and overall unique look to your living space. Moreover, turning to wallpaper can give your home a sense of good taste, concentrated on a certain theme and style.
Retro Wallpaper Designs and Materials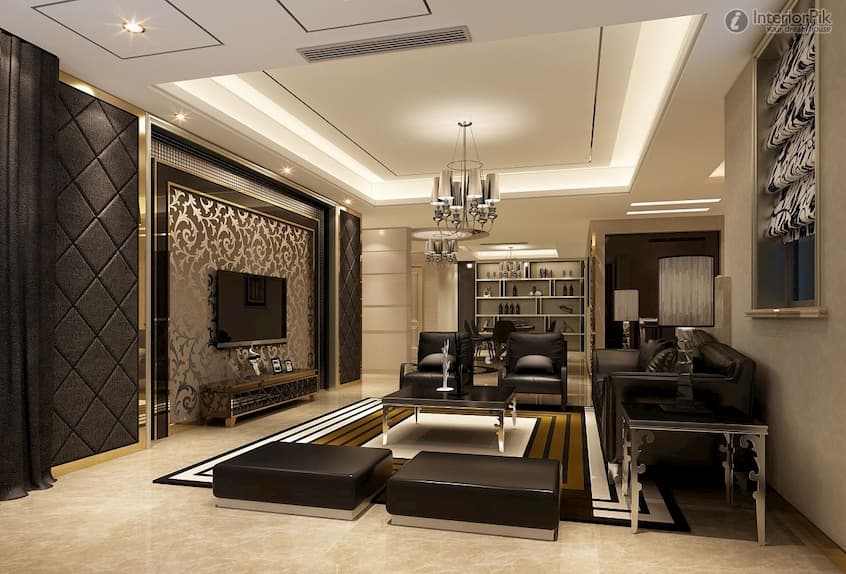 Modern retro wallpapers are a great solution to add an old-time feel to your interiors with bold graphic patterns and amazing colour schemes. The greatest advantage of retro style wallpaper is that it can encompass many different patterns from the '50s, '60s, '70s and update them with refined colours and patterns into a bold and iconic collection.
Usually, retro wallpapers are plain light-coloured coatings decorated with patterns such as birds, flowers, leaves… But also, they can be in bright colours and expressive shades combined, providing an organic look. The best thing about retro wallpaper designs is that they can be used in any room, from the kitchen to the living room and the bedroom to the bathroom.
The most popular retro wallpaper prints are floral or botanical and geometrical. Depending on your personal preferences, you can choose bold or more neutral, large or small. When looking for the ideal retro wallpaper Australia shops offer, you can find many different colour combinations. For instance, if you need a wallpaper for decorating a small bathroom, opt for a bold wallpaper design with vivid colours and patterns that will make a statement.
Floral and botanical themes vary from delicate blush and blue flowers to palm leaves, a variety of herbs or foliage looking realistic or stylised. Any botanical touches can instantly create a relaxed feeling in a room. Wallpaper with floral or botanical print can easily turn any wall into a statement wall. It's the best choice you can make if you want your home to pop with style.
Geometric prints are a huge trend lately and are available in many different shades – orange, yellow, green, grey, black, brown, white, pink, red and more. The combos are usually bold and the patterns can be square or circles, but if you want to make a statement you can opt for a more eye-catching combo to achieve the desired look. Geometrical patterns in a neutral colour, on the other hand, can add a little personality without overpowering the room.
The most commonly used material for wallpapers lately is vinyl. It's highly durable and can be used in any area of the house due to its moisture-resistant properties, so you won't have to hesitate if the wallpaper is the right choice for your kitchen or bathroom.
Another popular material for wallpapers is grasscloth, used for handcrafted wallpapers made of natural materials that create a natural and textural look on walls. Flock wallpapers are made of velvet-like fibre printed on a base of paper and three-dimensional patterns, mostly used for bedroom and living rooms. Foil wallpapers are highly reflective as a polished metal foil is used as a base for these wallpapers.