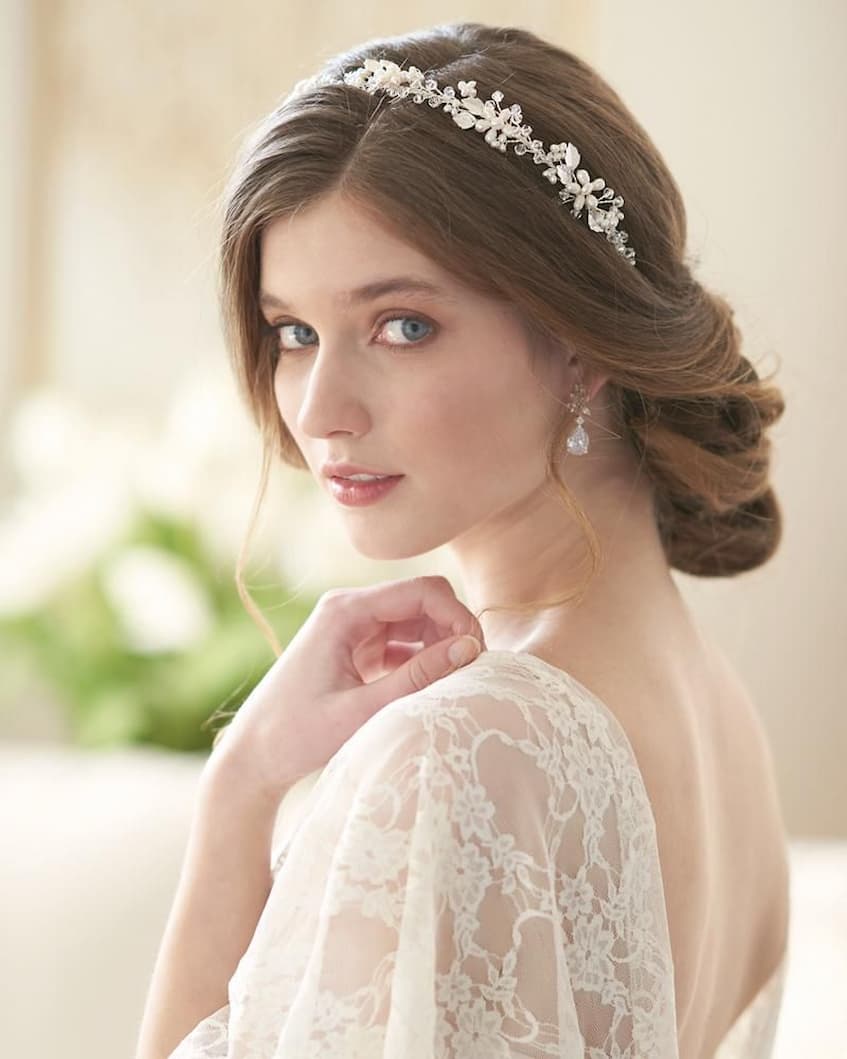 Bridal Headbands: How to Choose the Right Hair Accessory for Your Wedding Day
If you are a bride-to-be, you surely want to make your wedding day extra special. For some reason, most brides focus on choosing the perfect wedding dress, venue and decorations, getting all stressed out and upset, forgetting about the small things that can make a big difference. 

The truth is that something as simple as jewels and accessories can make you feel special on your wedding day. Bridal headbands are having a moment right now and choosing one can be the perfect accessory to complete your wedding outfit and make you and look lovely, as the bride you've always wanted to be. Not only it can add an elegant touch, but also it can personalise your wedding day look.
Choose the Right Headpiece for Your Big Day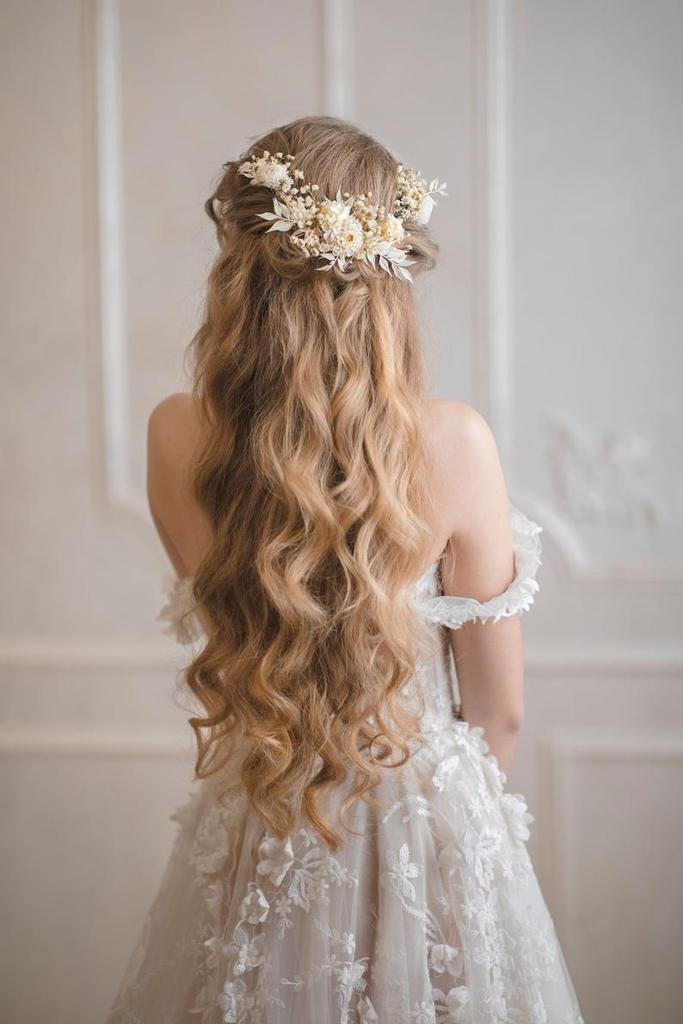 Wedding headbands are a great way to accessorise your bridal outfit and give you a clean and modern, yet glamorous look. They are the trendiest hair accessories for brides and the best thing about choosing a bridal headband is that you can wear it again! You can select from a wide range of bridal headbands and find the one that suits your wedding dress. They are easy to wear and highly decorative, whether you opt for floral designs, minimalistic designs or vintage elements. 

Shopping for your big day can be a lot of fun and you can make your big day stand out, but with so many decisions to make, especially when it comes to what to wear, it can get a bit overwhelming. Whether you are looking for something timeless and classic or for something more statement-making here are a few tips that may help you choose the right hair accessory for your wedding day and elevate your bridal ensemble.
Think About Yourself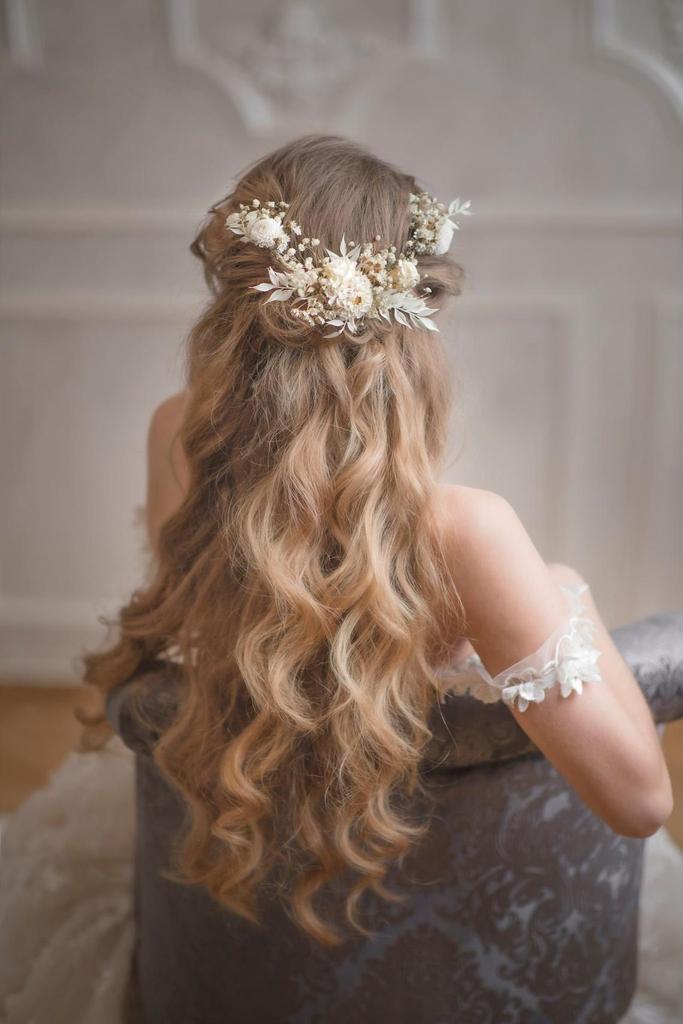 While it may not be the first thing on your list when planning a wedding, it's good to think about yourself for a moment. It can be a good starting point for choosing a bridal headpiece. Consider your taste, style, hair and face shape. 

For a rounder face shape, choose a headband with a bit of height as it can lengthen your face and make it look slimmer. If you have a longer face shape, then you can add a little hair volume and place your headband strategically, so it can balance the sides of your face, while for a square face shape, you can go with long curls and a simple, but sparkling headband.

After all, you are the centre of your bridal look and the clothing and accessories are just there to reflect your personality and make you feel comfortable on your big day. The headband is the last thing you put on before you leave the house, and it's there to make you look gorgeous when you say "I do", do the first dance, cut the cake, throw the bouquet toss and say goodbye and thank you at the end of the day to all relatives and friends.
Take a Good Look at Your Wedding Dress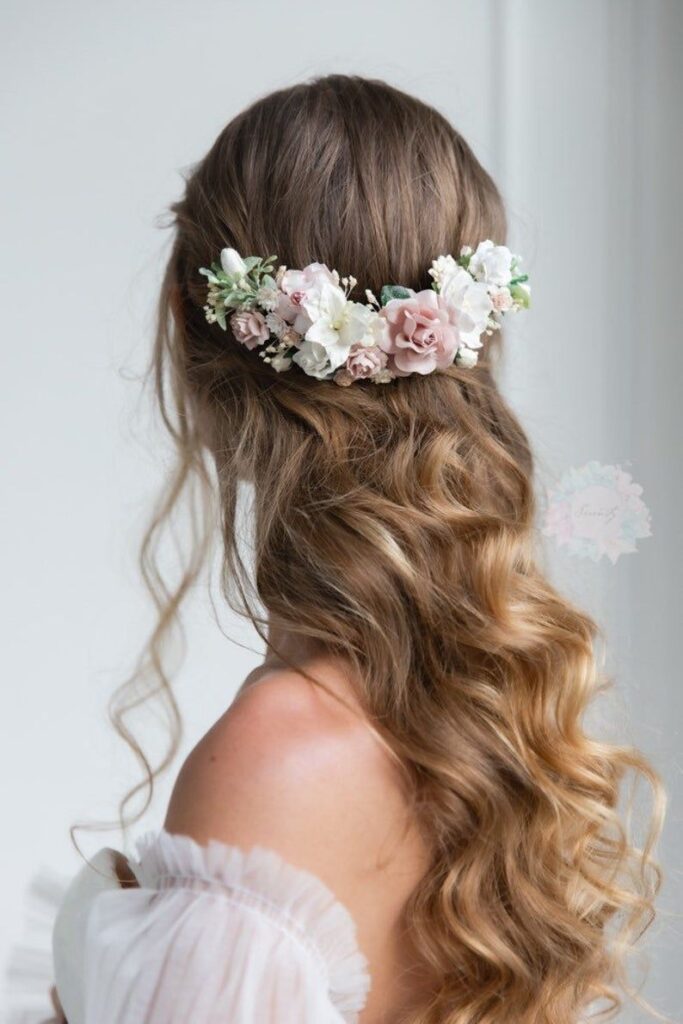 Your wedding dress is likely to be a reflection of your style, so make sure to take a good look at it before choosing your bridal headband. Modern brides can add a little bit of traditional flair with a classical headband or add shape and volume to their contemporary bridal gown with a minimalist headband. Wedding headbands with flower motifs and crystals are a great choice if you want to add an elegant detail to your modern bride look.

Bohemian brides who prefer vintage-inspired dresses can add the perfect finishing touch to their look with a floral headpiece inspired by nature or intricate leaves motifs. But if your choice is a traditional dress, then you may want to pair your veil with a sparkling headband that will give a beautifully dramatic look to your outfit.
Style Your Wedding Hair Accessory Right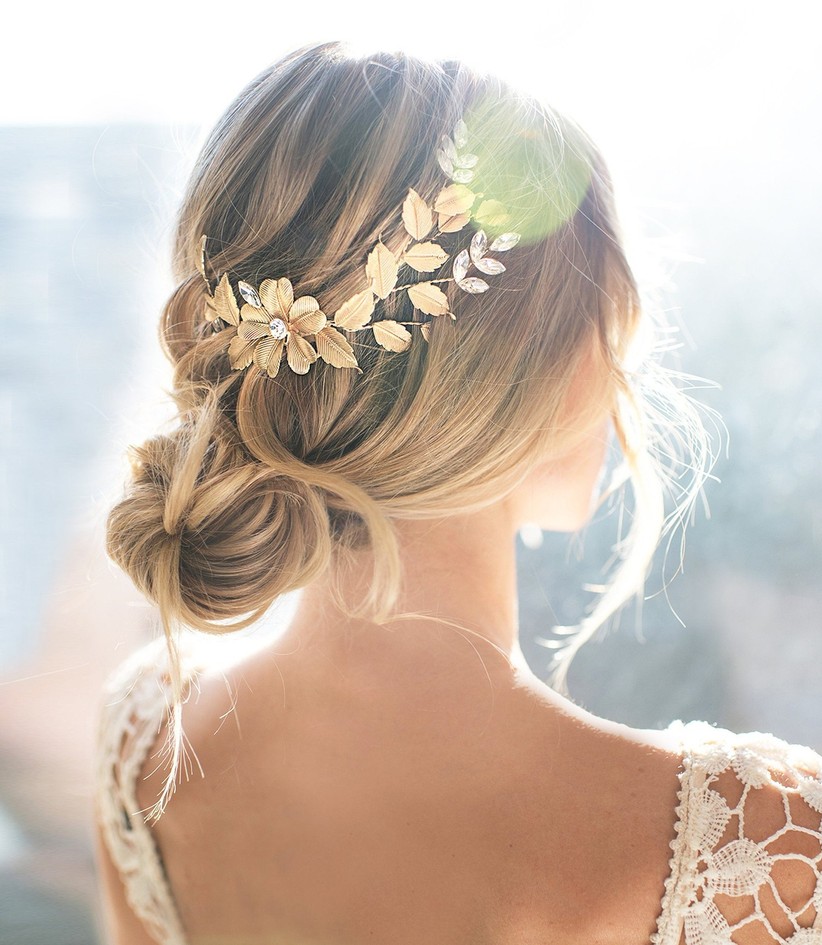 Wedding headbands can be worn with almost any hairstyle, but it's always a good idea to bring your headband to your hair trial to see what works best for you. That's if you are having your hair professionally done and want to make sure everything will turn out well. Wearing a headband can help you keep your hairstyle in place all day, from the ceremony through the reception and the after-party.
With a Veil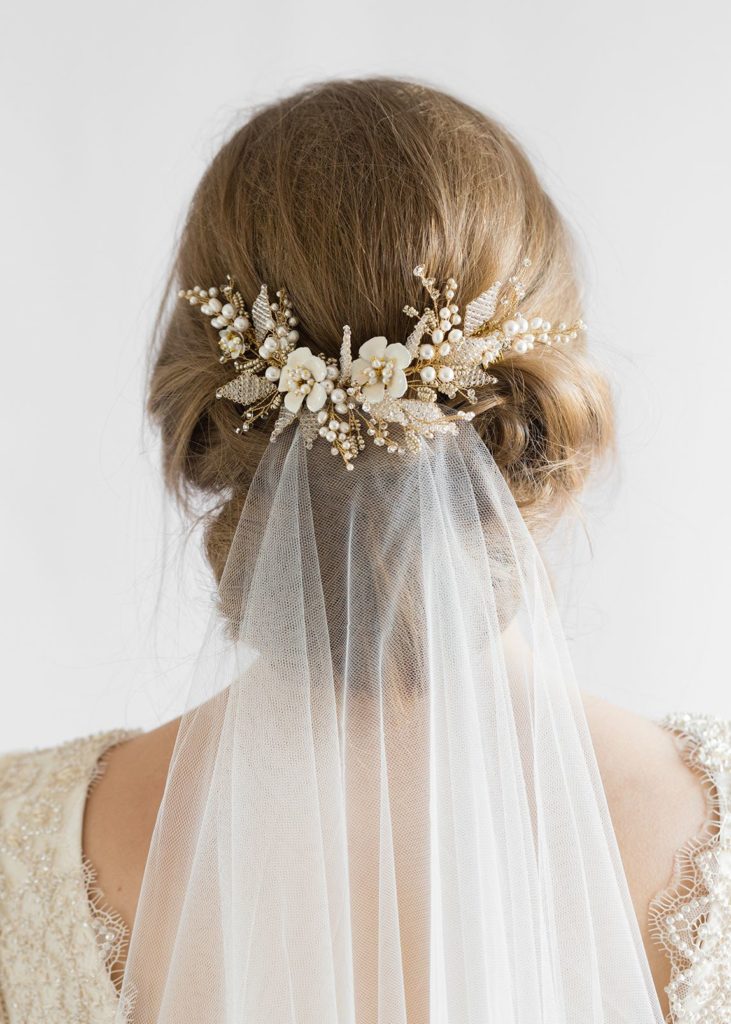 Wedding veils are some of the most traditional bridal headpieces and remain a mainstay even at modern wedding ceremonies. But many brides are wondering if they can wear a bridal headband and a veil. Well, why not?! Most wedding headbands can be easily paired with a veil, so you can easily get the look you've always wanted for your big day. Feel free to combine your bridal accessories and wear a mix of two or three individual pieces.
With a Ponytail or a Low Bun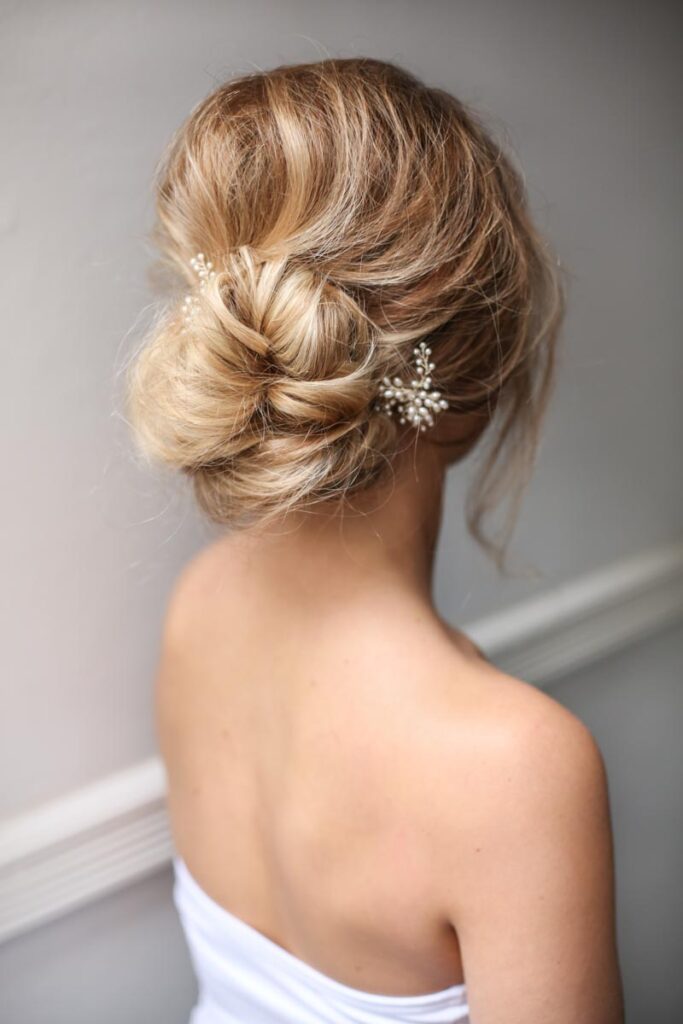 A knotted headband with beautiful flowers or wedding leaves looks amazing over sleek hair. Whether you prefer a low bun or a ponytail, a bridal headband can help you keep it set all day.
With Loose Waves or a Laid-Back Updo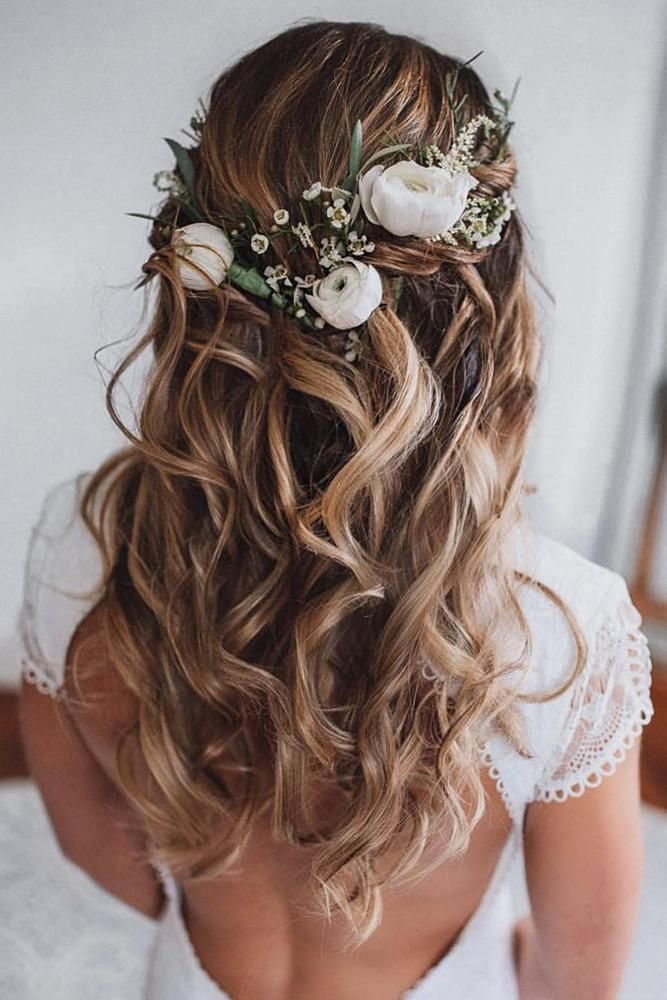 If you prefer a relaxed hairstyle for your wedding day, a bridal headband with some pearl embellished designs or crystals is a great choice to accent your hair and add a romantic vibe to an "undone" look.