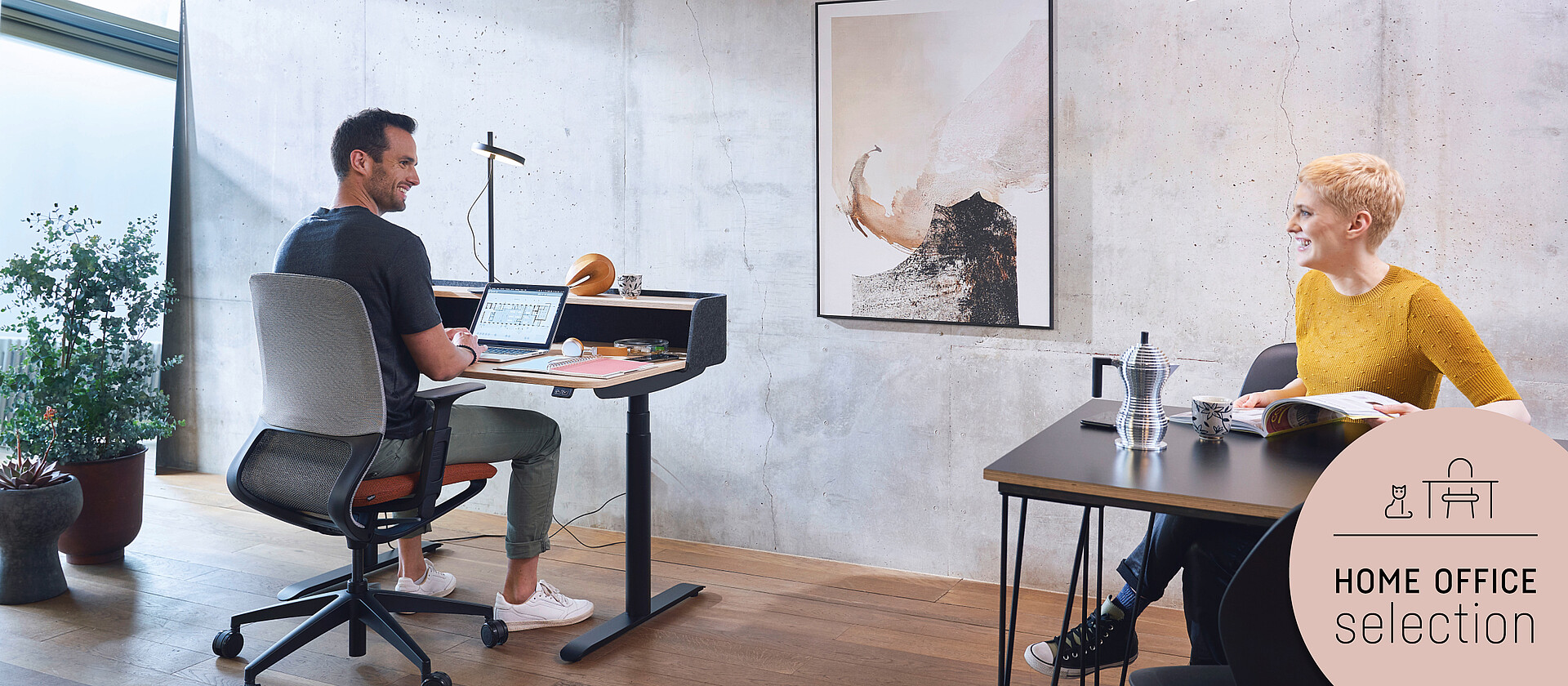 Ergonomic Office Supplies for a Comfortable Working Environment
Are you slouching over your desk again? Probably, we all do that. Be honest, how often do you pay attention to your posture in the office? Rarely, if ever. You're probably too focused on finishing your daily tasks anyway. And when you finally get up to stretch, your back and joints feel so sore, you can barely move a muscle.
In any case, you brush it off as no big deal because you're experiencing soreness virtually every day now. But do you know the long term consequences of that? How bad posture can influence your overall wellbeing? It might seem like a minor issue right now but it can cause substantial side effects in the future, such as muscle fatigue and constant body aches. Sheesh. You'll definitely want to avoid that.
With that in mind, you should start paying more attention to the way that you sit in the office. And the good news here is that you don't have to do all the legwork by yourself. In fact, there are quite a few things that can help you out in that department and they can all be found under the umbrella term ergonomic office supplies. Trust us, they're literal life-savers. Here's a quick run-down on everything you need to know about them.
What Is Ergonomic Design?

Ergonomic supplies are specifically designed to fit you and your needs. By implementing ergonomics into the office, you ensure a safe, comfortable and pleasant workplace for all, which is exactly how it should be. Ergonomic design takes into consideration individual body size, strength, skills and speed to create supplies that match their unique profile. In this way, you're bound to increase the levels of productivity and efficiency. Essentially, by reducing any discomfort in the office, all employees will feel more motivated to go about their daily tasks.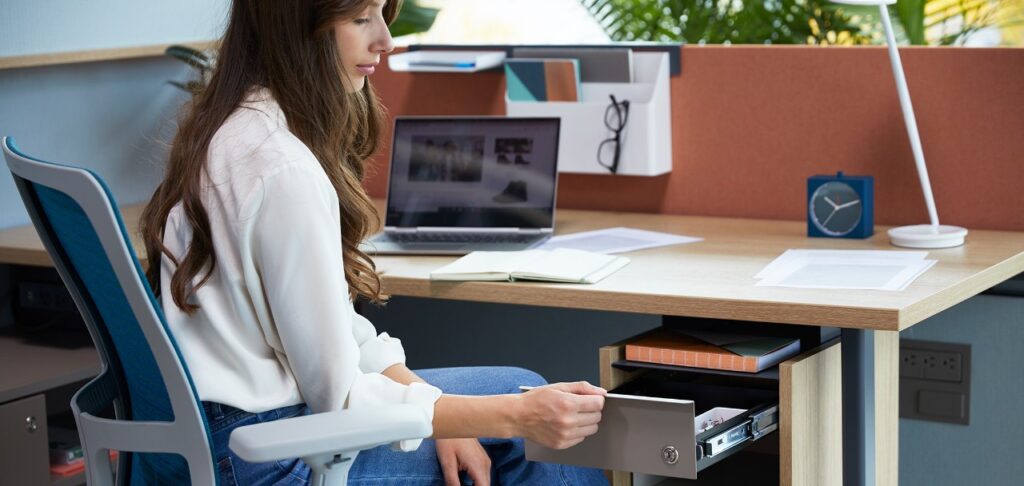 Think about it this way, people have different preferences when it comes to the angle of their computer monitor, right? Usually, it's adjusted according to your height. Imagine if you could adjust everything else around you in the same way. All your supplies, tailored completely to your needs. Sounds tempting, doesn't it? All of this can have a tremendous positive impact in offices with a predominantly sedentary workspace.
What Are Ergonomic Supplies?

That's a good question and we've got just the answer. These supplies are definitely going to make things easier when you're desk-bound for a full 8-hour workday.
Document Holders

You know all those times you've had papers upon papers on your desk? You've always had to hunch over to read all that documentation carefully because your boss expects that to be done by the end of the day. At that point, your mind is far from zeroing in on your posture. But all that can be a thing of the past.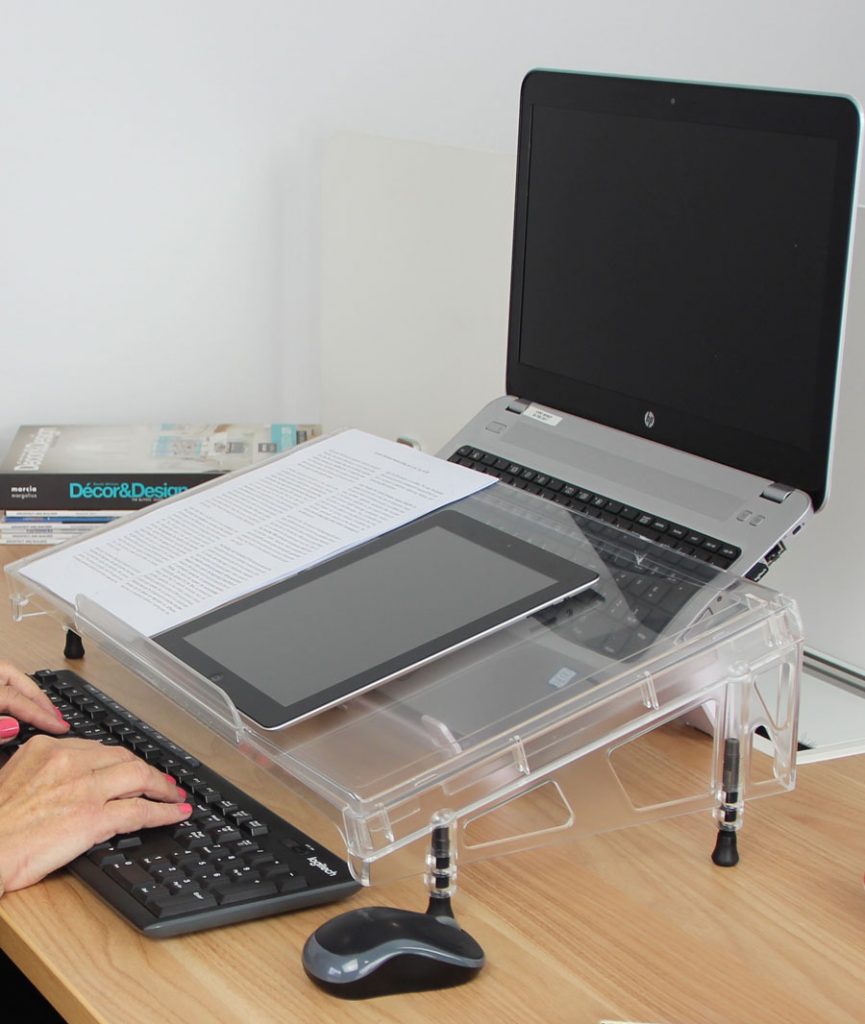 Ergonomic document holders are actually a great way to keep all documents close to you without putting too much of a strain on your back. This is exactly why you should invest in a convenient document holder ergonomics professionals recommend. You'll be doing yourself a great favour because you won't have to twist your neck or hunch your shoulders to read things. Using an ergonomic document holder ensures that all pieces of paper are kept at a reasonable distance and readable angle of about 45-60⁰. By doing this, you effectively lower the risk of odd neck and body postures as well as other conditions such as fatigue, headache and eye strain.
Even if the majority of your workload involves a computer, there's always a time when you have to refer back to a printer or hard-copy version of a document. Instead of leaning over in an uncomfortable position, you can have all your documents positioned in a way that lets you look at both the screen and paperwork at close range. Evidently, there are many benefits to getting a document holder ergonomics supporters seem to love. You'll definitely be putting it to good use.
Monitor Risers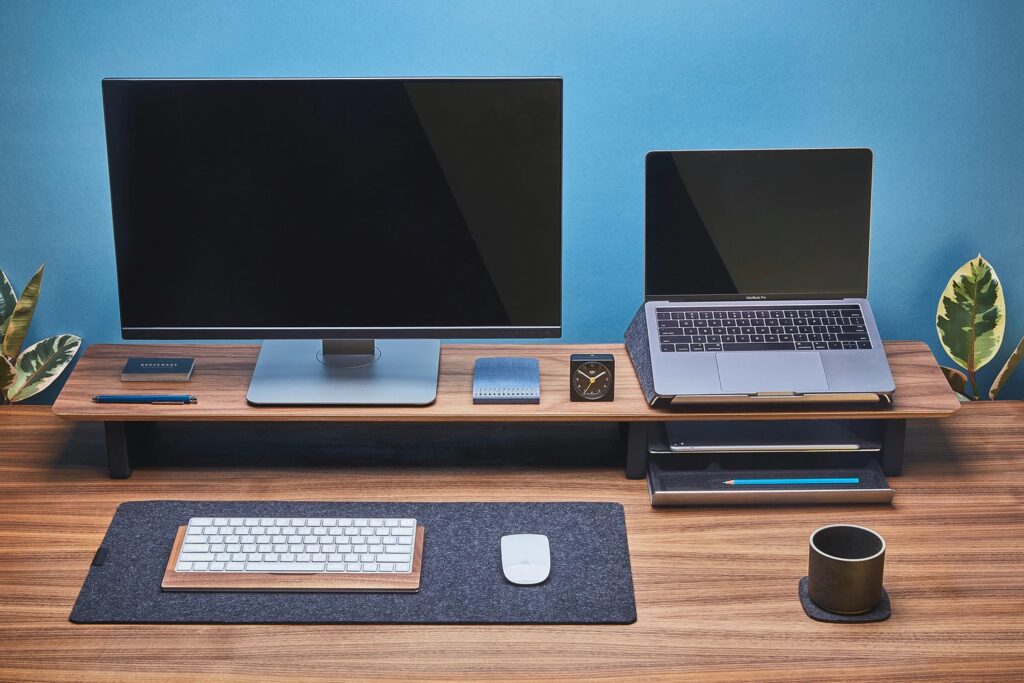 Sometimes adjusting the angle of your monitor just isn't enough. If that doesn't keep the monitor at eye level, then you certainly need to take office ergonomics to the next level with monitor risers. Fortunately, they come in a range of shapes and sizes which means there's a lot of room for customisation based on your preferences. You can adjust the height of monitor risers according to your height. As long as you don't need to tilt your head down to look at your screen, you're all settled.
Height-Adjustable Desks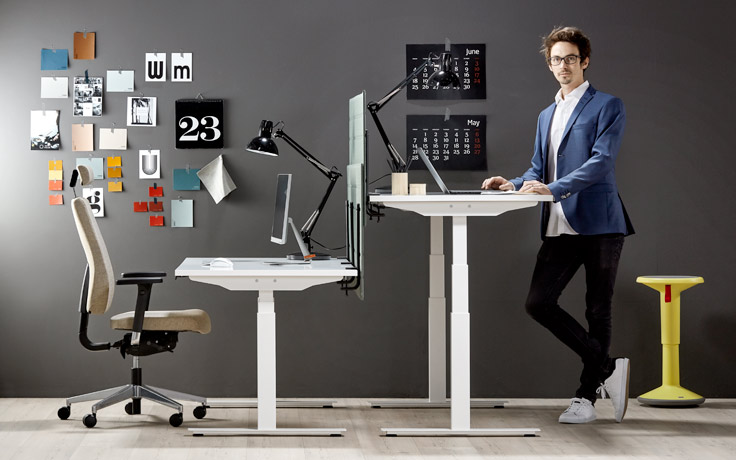 Ergonomic desks give proper support to your arms and provide ample space for your legs. Preferably, there should be a 90-110⁰ angle between your forearm and upper arm. Moreover, both of your arms should be in line with your torso while resting comfortably on the desk. You can even add a foot rest underneath for additional support.
Ergonomic Chairs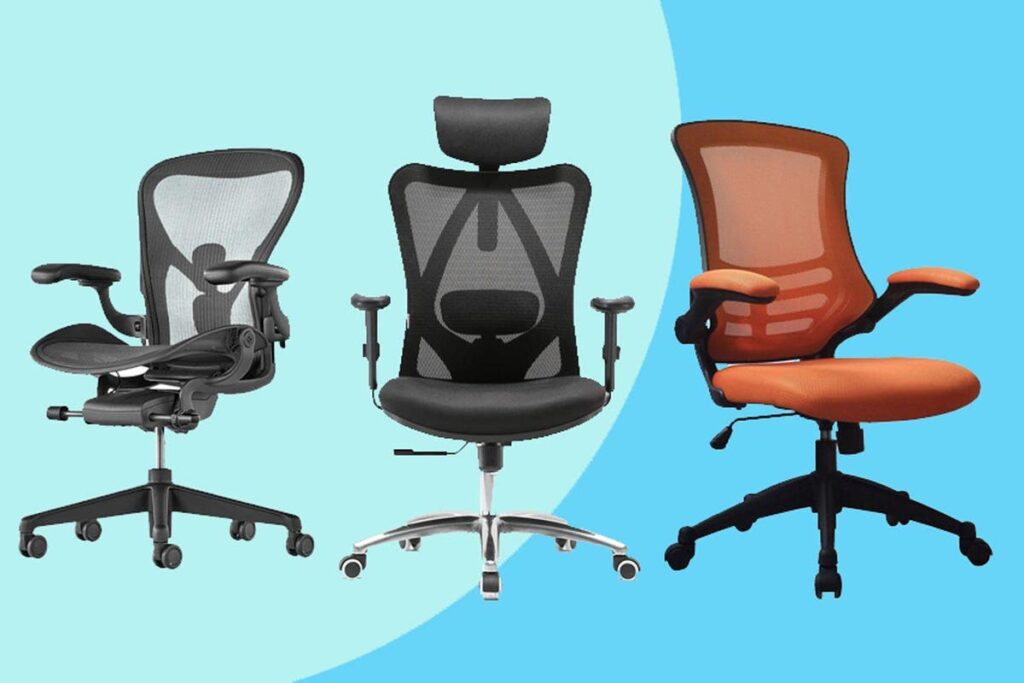 You know what they say, sitting is the new smoking. It's even worse if you're sitting in the wrong way. This is exactly why you need to do all your homework when getting an office chair since you'll be spending quite a bit of time with it. The key thing to remember here is that your shoulders, hips and spine need to be perfectly aligned. This is how you facilitate proper body posture and reduce the risk of complications.