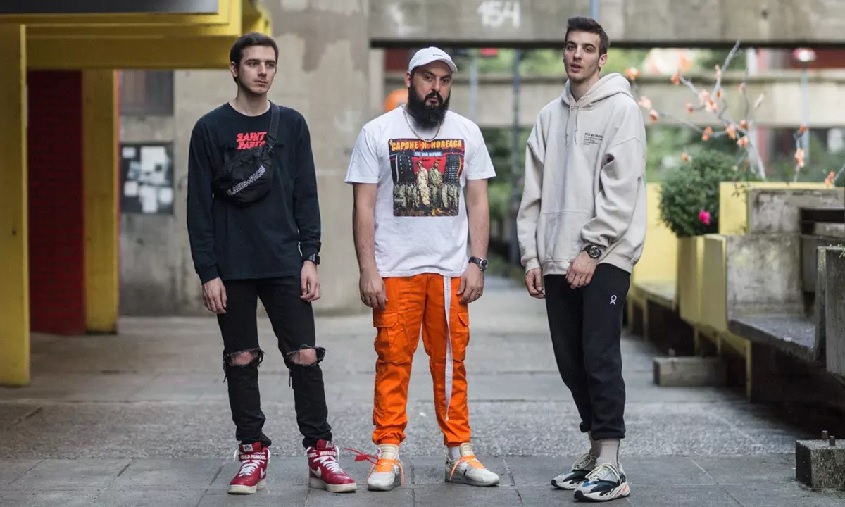 Men's Streetwear Tips: Strut the Streets in Style
Are you finding it hard to be up-to-date with the latest trends? No worries, so are we. In a world where everyone seems to be competing with the fast-paced and ever-changing fashion trends, it can be hard to keep up. There's added pressure on social media as well, with people constantly being on the lookout for ways to amp up their style game and leave a lasting impression on others.
It's a struggle because nowadays, everyone has an opinion on literally everything and they're not afraid to express it. And these opinions are bound to be different from one another because we all have our own tastes and preferences. There's no winning here if we're being honest.
But there's a workaround. Some trends and accessories never seem to go out of style, regardless of societal changes and fashion evolution over the years. Streetwear in particular is by far the most versatile and sought-after wardrobe option around the world. Popularised in the 1990s, it's still an important fashion staple across both social media platforms and our daily lives. You might be wondering, what streetwear items do you need? Luckily for you, we've put together a useful list of men's streetwear tips to keep you at the top of your fashion game.
Suit Up In the Latest Apparel

You don't have to be a hypebeast when it comes to clothing, subtle details and simple combinations can go a long way. There's absolutely no need to go overboard when trying to capture the stylish streetwear men around Australia seem to love.
Tops
Depending on the weather conditions, you can choose to be more comfy and cosy in a hoodie or a sweater or cool down in a lightweight T-shirt on warmer days. Graphic tees and modern prints are the go-to options for many clothing lines these days and for a good reason too because of their urban and contemporary vibe.
If you want to buy branded tops, make sure the logo isn't too big or tacky otherwise you run the risk of looking over-embellished. And another tip, stick to one logo with your whole outfit for a more cohesive look since layering too many brands in a single fit can be a little excessive.
Bottoms
Whether you're wearing pants or shorts, the key here is to look for clothes that are loose but not too baggy. Oversize clothing is fashionable and ultra-modern but clothes that are simply too big for your physique are an overkill to this trend. There's a way to use loose-fitting apparel to your advantage without looking like a try-hard.
Keep Your Feet Happy in Modern Footwear
And by footwear, we mean a pair of sneakers. Or maybe 10. You can never have enough. The choice of sneakers is so important that it can make or break an outfit. And no, we're not exaggerating. Footwear is the ultimate accessory to your overall appearance that can add a pop of colour to any outfit. All of them have added cushioning for your feet to ensure extra comfort and support.
If you're not that into sneakers, then stylish urban boots are your best alternative. They're different from fancy dress shoes all while adding a premium feeling and sophisticated appearance. You can't go wrong either way.
Make a Statement With Headwear
While the number of hat types can be a little overwhelming, the good news is that you can mix and match all of them with your particular style. If you're not sure where to start, you might want to consider the growing interest in bucket hats that's taking the world by storm lately (myself included). Snapbacks and beanies are among people's favourites for years now and it doesn't seem like they'll be slowing down anytime soon.
Pay Attention to Detail With the Right Accessories
Accessories are perhaps the ultimate form of personalisation and customisation meant to complete your outfit. It's basically like the cherry on top.
Jewellery
In the past, jewellery was considered to be a part of women's accessory arsenal but with the latest developments in streetstyle men appear to be more inclined to wear jewellery as well. We absolutely love to see it! Men that are comfortable in their own skin and aren't afraid to push gender norms to express their sense of style freely are instantly more attractive and admirable.
Necklaces, bracelets, rings and earrings are only the tip of the iceberg when it comes to accessorising present-day streetwear men outfits. Whatever it is you decide to accessorise with, make sure you don't overdo it. A little definitely goes a long way.
Sunglasses
Sunglasses are the universal accessory to any style or fashion trend. After all, no one wants to squint at the sun all day long. Most sunglasses offer high-end protection against harmful sun rays all while being a chic addition to your fit. It's the best of both worlds.
Bags
When deciding on the type of bag to get, it's important to know which size, shape, colour and type of fabric best suits your taste. A messenger bag is the perfect combination of sophisticated and urban clothing and can be a good place to start. If you're looking for something larger and easier to carry, backpacks might be a good option to consider.