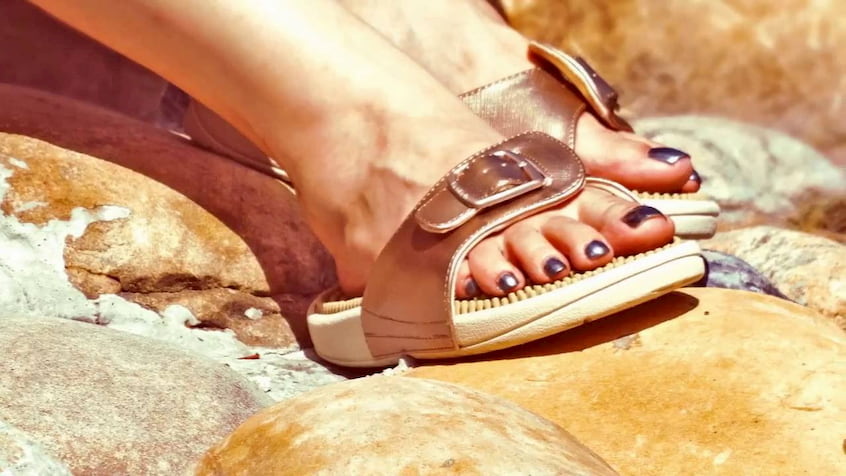 Orthotic Sandals: Ensure Healthy Posture and Relieve Joint Pain
Now that boot season is officially over, we can finally indulge in wearing airy and stylish women sandals. Although the sandals' style and their appearance are the main factors many women consider when they shop, you should really think twice the next time you purchase a new pair. Resting your feet daily and giving them the love they need is essential in keeping them healthy. And while soaking your feet and massaging them is one of the simplest ways to get rid of any pressure or pain, it is not a long-term solution. This is where wearing orthopedic footwear comes in very helpful.
What is Orthopedic Footwear?
Orthopaedic shoes, also known as medical footwear, are designed to support or accommodate the foot structure, especially the ankle. Although many people think that therapeutic footwear is ugly, nowadays, you can choose from a variety of simple yet modern orthopaedic models. These pieces of footwear can be worn with casual and semi-casual outfits on a variety of occasions, and you can also wear them at home.
Benefits of Wearing Therapeutic Footwear
Provide Optimum Comfort
You should no longer leave comfort at home when going out in the name of fashion. Feeling comfortable when you're out and about is essential to maintain your feet's health. This can be easily achieved with the right medical footwear. Besides the wide range of orthopaedic sandals with a contoured footbed that can mould to your foot, you can also choose sandals with nodules. Also known as massage sandals, these can provide your feet with the needed comfort and support while not compromising your style.
In fact, both of these types of sandals can rest your tired and aching feet, as well as your muscles. Since there are lots of medical sandals you can find on the market, it's recommended to look for ones that are made of natural and washable materials. For greater results, their lining can be made of natural cork as it's excellent for absorbing moisture while allowing air circulation.
Proper Support
Whether you're experiencing pain in the heel and under the footrest, or the arches of your feet have flattened, this orthopaedic footwear can give you the needed support. Besides sandals, in cases when you need full foot support, you can invest in orthopaedic closed-toe shoes.
Relieve More Than Just Foot Pain
By wearing medical sandals you will not only relieve foot pain, but you will also improve your overall health and wellbeing. Foot pain can be the main cause of feeling exhausted and worn out. When you wear orthopaedic shoes, your feet will feel happier, you will be in a much better mood and full of energy, ready to handle each and every activity of your daily schedule.
Buying Tips
The Footbed
Therapeutic footwear is designed to alleviate any pain that is associated with plantar fasciitis, diabetes, arthritis, bursitis, flat feet, etc. This is so because their footbed is anatomically contoured to provide the needed support. Thus, when looking to buy a good pair of footwear, make sure it has a built-in orthotic insole.
The Width
Most regular shoes are manufactured in one width (mainly medium) which surely cannot be the right fit for everyone. Fortunately, manufacturers of orthopaedic footwear offer shoes in different widths. So, make sure to measure the width of your feet before buying and choose accordingly.
Closed-Toe or Open-Toe
Both of these options have their pros and cons, so your choice will depend on your personal preferences and weather conditions. For instance, open-toe sandals are great when the weather is dry and warm, while the closed-toe models are ideal when it's cold and rainy. However, some women might prefer wearing closed-toe sandals because they have sensitive feet or don't want to show their toes.
Adjustable Features
Whether you have a specific foot or you are looking for a specific model, orthopaedic sandals can also have straps, laces, elasticised cords and many other adjustable features. One thing is certain, while these sandals might not be the ideal movie or dinner date fashion accessory, they can certainly be the perfect addition for those beach and casual date outfits.