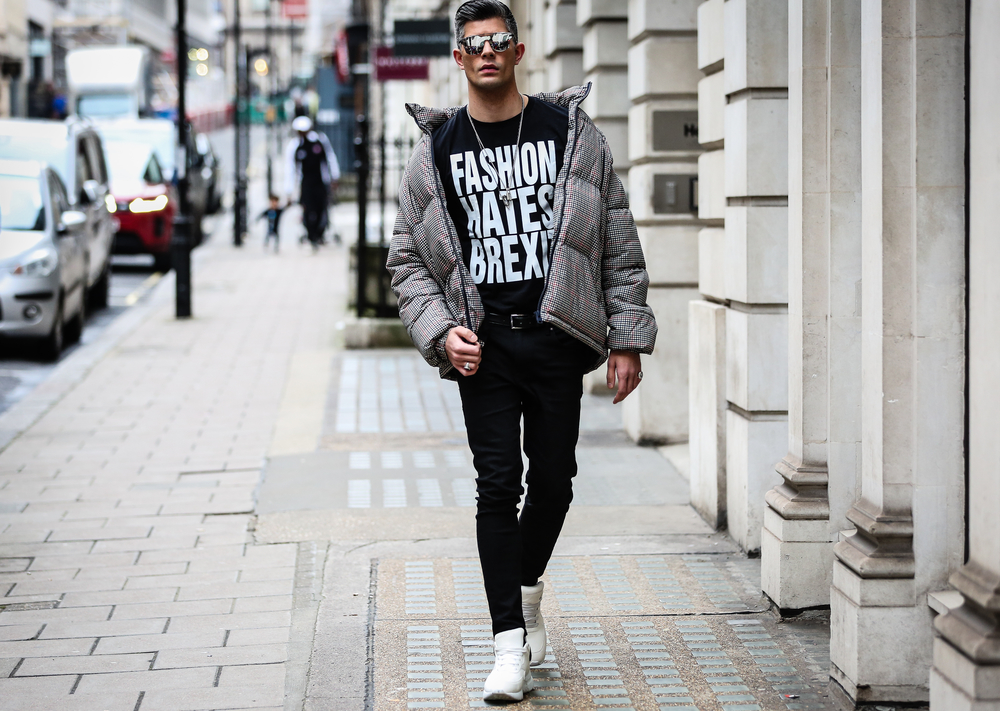 Streetwear Essentials: Top Items That Every Sports Fan Should Have
Making its entry into the world of fashion back in the 90s as the ultimate skatewear among young people, streetwear has been gaining more and more popularity. It's been less about the clothes only, and more about culture. With its casual, comfortable and oversized pieces, it's been the recognisable sign of many young people through the years, making it easy for them to say 'this is who I am' without saying a word. Such statement-making style has found its way to many fashion styles, and nowadays there's streetwear-inspired clothing everywhere.
Sports fans have always found their place in streetwear as a lifestyle. That's because sports culture is a part of the streetwear culture and its wide and versatile range often includes pieces that sports fans love. And just like movie fans love wearing clothes that tell other people their movie preferences (you can literally see the Harry Potter's influence in so many people's dressing choices), sports fans love making it clear what's their favourite sports club. And streetwear has been making this possible in a fashionable way. Whether you consider yourself a sporty type or you just want to expand your streetwear collection, these are the top items to take your hypebeast vibe to another level.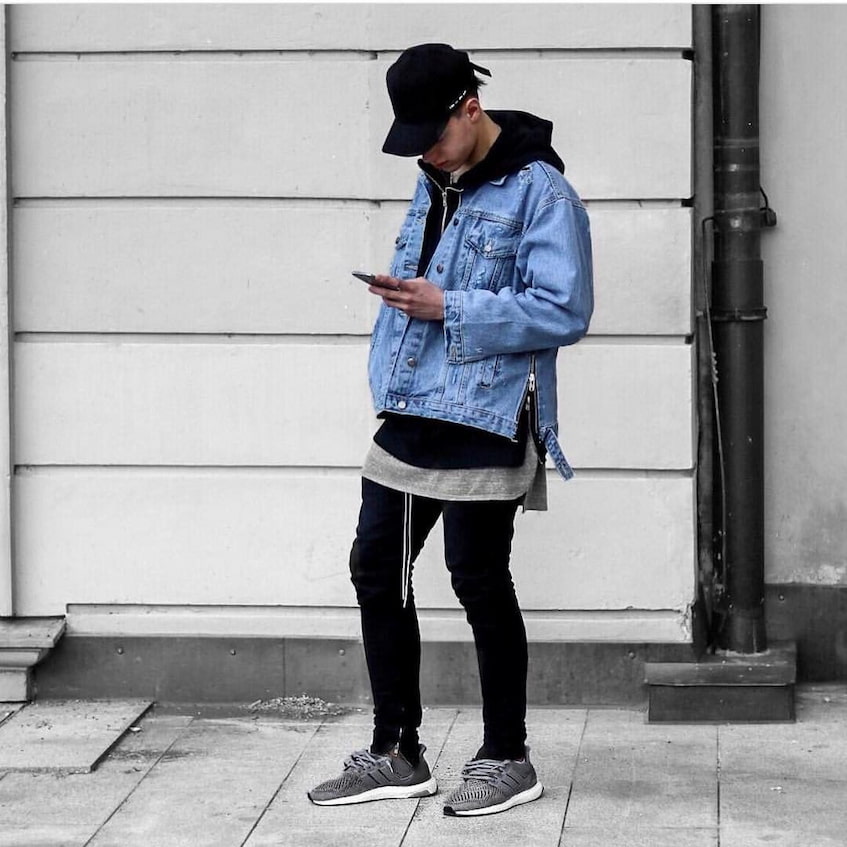 The Ultimate Sports Jersey
Whether you are a football, baseball or basketball lover, a jersey in your team's colours represents your love and devotion for them, and sports fans know how big of a deal that is. And among all sports, basketball seems to be the dearest to streetwear lovers. We've seen celebrities, fashion gurus and ballers in their free time wearing a basketball jersey in so many ways that we can say this is for sure the most versatile staple piece when it comes to sports streetwear.
Want to incorporate a basketball jersey into your everyday wear but you're not quite a basketball fan? We got you. There's no better way to start wearing a jersey than to start with one with an NBA statement maker's name on it and that is number 12 Memphis Grizzlies Star Ja Morant. Ja Morant's rise to stardom has been one of the most discussed things in the basketball world. Just a year after being voted Rookie Star of the Year 2020, he's gone from being looked at as an up-and-coming player to one who is making his statement now. From winning a Western Conference Player of the Week twice, leading the Memphis Grizzlies to an 11-game winning streak and currently second in All-Star voting, he's becoming a superstar.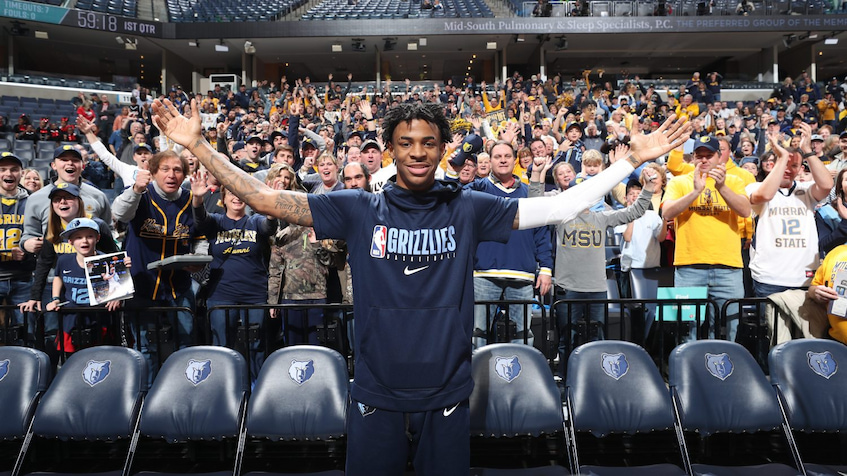 Ja Morant's brand is reaching new highs and the latest example is ranking seventh in the NBA in jersey sales. These are more than enough reasons why the Ja Morant jerseys are so loved by young ballers. The unique lightweight yet durable design of the Ja Morant jerseys in white, light blue and navy colours make them suitable for both young ballers to cheer on their favourite star and everyone else who wants to wear a stylish jersey as part of their everyday casual attire.
How to style a basketball jersey? You can wear it as a single layer on a hot summer day or for a ball game with your friends paired with wide-leg jeans and sneakers. It makes the perfect streetwear look when worn with a colourful top under it or even a long-sleeved turtle neck for the colder days. You can style it under your favourite hoodie and for a bolder look, you can wear it even under a shirt or a leather jacket. You should always wear your jersey loose, not tucked in, try to match it with your favourite basketball shoes and avoid wearing your jersey and hat at the same time.
Make a Statement with the Essentials: Sneakers, Hoodies and Sweatpants
You can't call yourself a true hypebeast if your wardrobe doesn't contain these 3 streetwear essentials that are very loved by the sporty guys and girls too.
Sneakers are the most popular streetwear shoes. Being the most comfortable shoes ever, youngsters wear their sneakers both for working out and going out at night. As dress codes become more relaxed in the last couple of years, more and more people wear them to work, paired to suit. This is great as it enables young people, especially, to dress more casually for work and incorporate the streetwear culture they love in their working attire. According to your needs, you can go for the white or black and white classic models that never go out of style or the chunky sole ones in whatever colour you like. There are multi-coloured options and with the many collaborations in the sneakers industry, personalised sneakers are being a blast lately.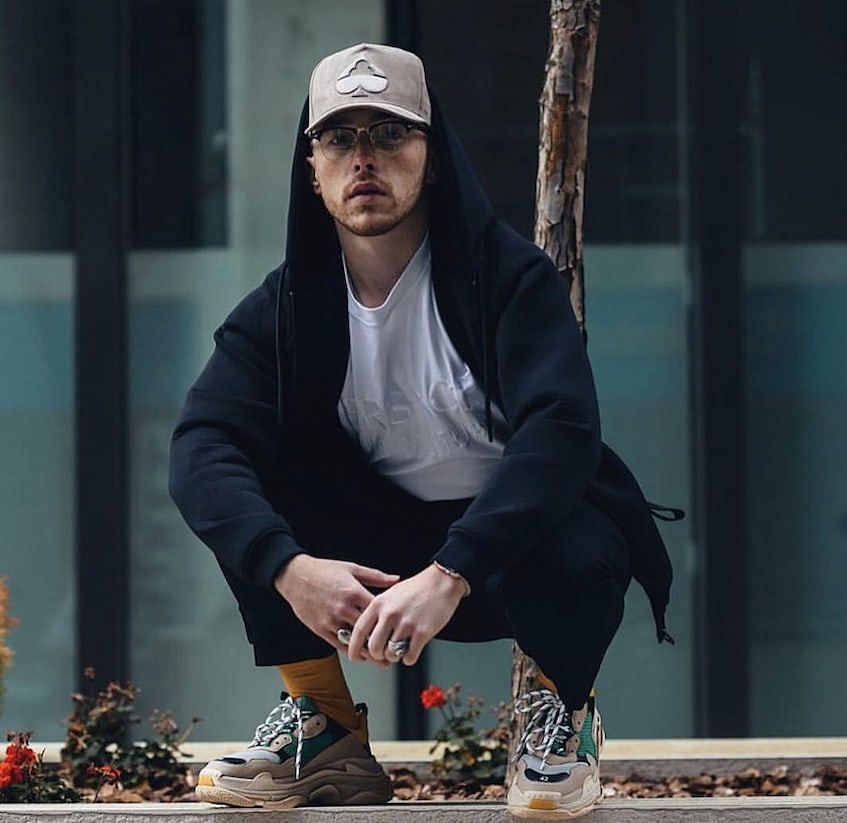 Seeing people wearing hoodies nowadays makes you think there are no boundaries when it comes to styling them and that's what streetwear is all about. You can wear a hoodie separately with your favourite sweatpants, or as a part of a sweatsuit. You can go for an oversized one wearing it with jeans or a cropped one with high waist cargo pants. Girls can wear it as a sweatshirt paired with leggings or tights and a pair of bulky sneakers. With a jacket and coat over it, it becomes the perfect unit for a layered look. Don't be afraid to go for different colours and designs – tie-dyed and bulky designer logo ones are current favourites.
Complete Your Streetwear Look with Different Accessories
One of the rules most applied to streetwear fashion is that you should always wear a hat for a finished streetwear look. Whether a beanie, a cap or a western-style one, hats have always found their way to streetwear fashion look. The same goes for extended belts, jewellery like rings and neck chains and belt chains, as well as headphones and glasses. Streetwear accessories make the most stylish hyped look, so don't hesitate to take time and find what suits you the most for the complete fashionable streetwear look desired by every millennial or gen Z statement maker.