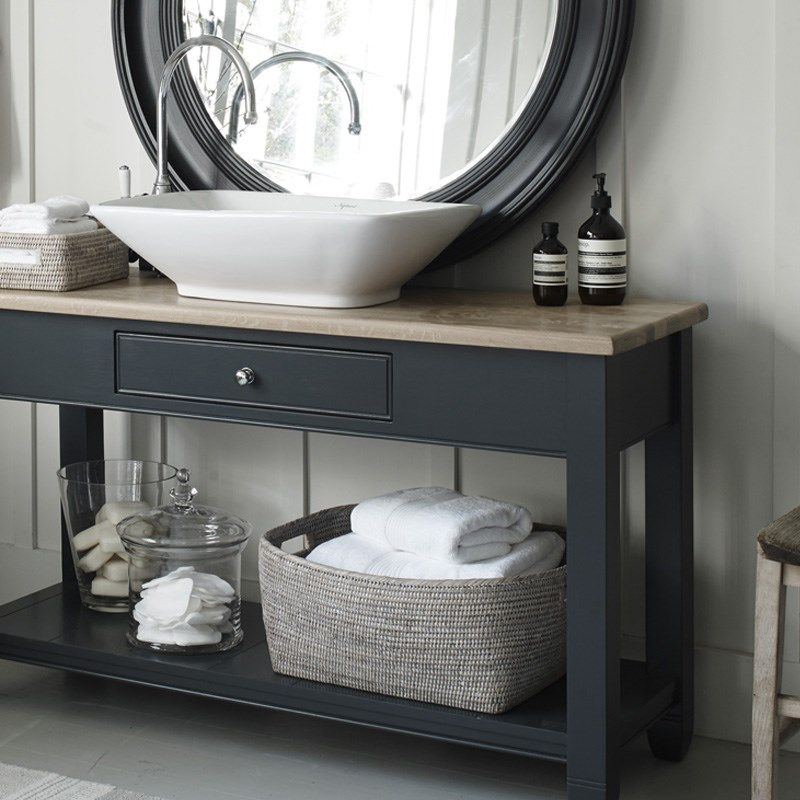 Vanity Ideas for a Stylish & Functional Bathroom
Many homeowners dream of transforming the bathroom into a peaceful oasis – their personal place where they can grab a moment for themselves and relax. Whether you're planning to remodel your bathroom or only want to make some minor changes, the bathroom vanity is one of the elements you can use to make a big difference – both focally and functionally.
From mid-century modern bathroom vanity options to industrial, contemporary and rustic designs, vanities come in many different sizes, shapes, materials, colours and finishes. But choosing the right style isn't easy. You'll need to consider the right size, quality of the material and sturdy construction. With so many choices, it's now easier than ever to select the vanity that will work for your space and your taste.

Single Sink Vanity

This is the most popular type of vanity, so you can definitely expect to find plenty of style choices whether you want something rustic or are looking to buy a contemporary vanity to complete your modern bathroom. But by far, white, ebony and grey are the most popular colours. They go virtually with any bathroom style because they are neutral. Also, these colours can make the space feel larger, which is important when you have a small or cluttered bathroom.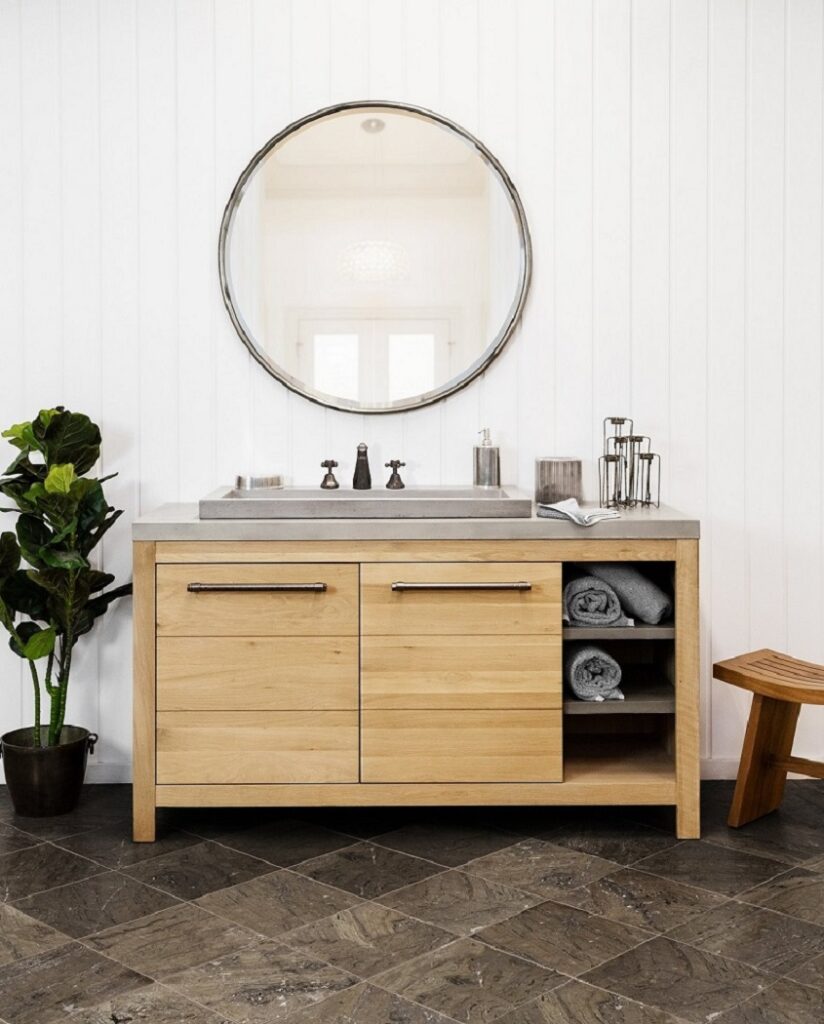 For instance, if you prefer ebony colour, then you can choose a white marble to put on the top and stick to the light and airy look. These colours will stand the test of time too and are great if you ever decide to repaint the walls in a few years. Other colours might be more challenging to decorate.
A single sink vanity can be a true workhorse in the bathroom because the combination of drawers offers you maximum storage. If you're thinking about materials, concrete is a highly popular choice this year. Today's designers are embracing this material as a surface game changer, thanks to its characteristics such as durability, low maintenance, non-porous properties, luxurious look and natural stone finish.

Washstand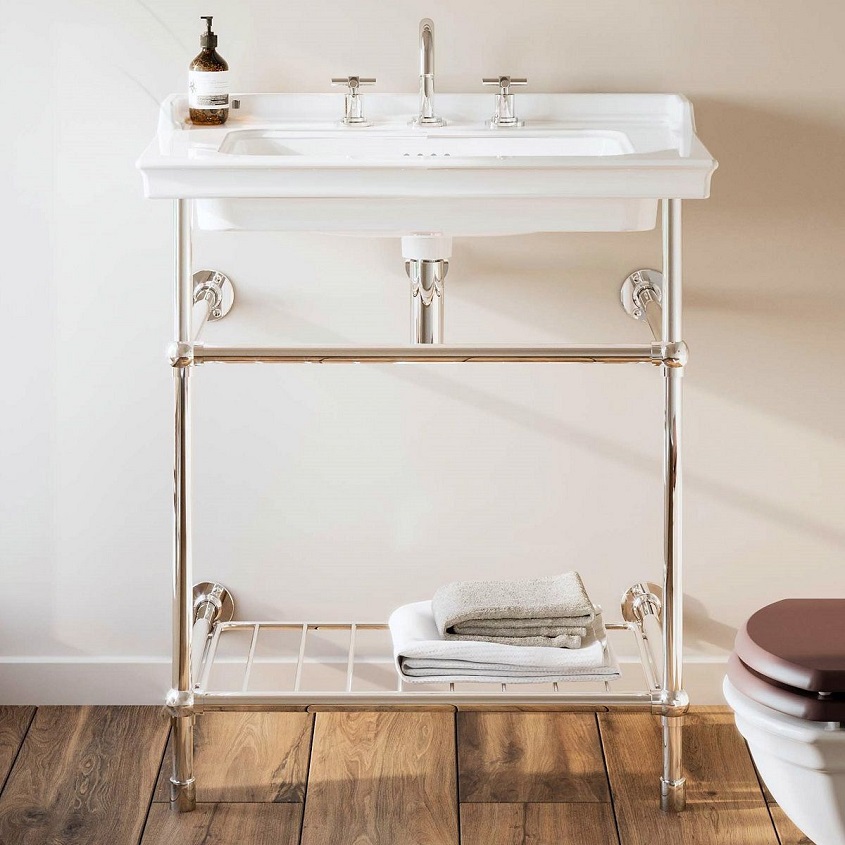 In case you need to decorate a small bathroom that needs a major refresh – a new vanity unit can bring a huge change. However, not just any vanity could fo. You'll need a vanity that will enable you to use the available square footage better and make your bathroom look bigger. The sleek contemporary bathroom washstands usually provide high-end style without overrunning the space.
A small space-friendly contemporary bathroom washstand can be both beautiful and practical, providing a timeless, elegant atmosphere in any bathroom. Washstands don't have any cabinets or drawers and are ideal for small spaces where storage is not needed. However, you can still keep a nice laundry basket underneath and keep your bathroom looking tidy and uncluttered.

Wall-Mounted Vanity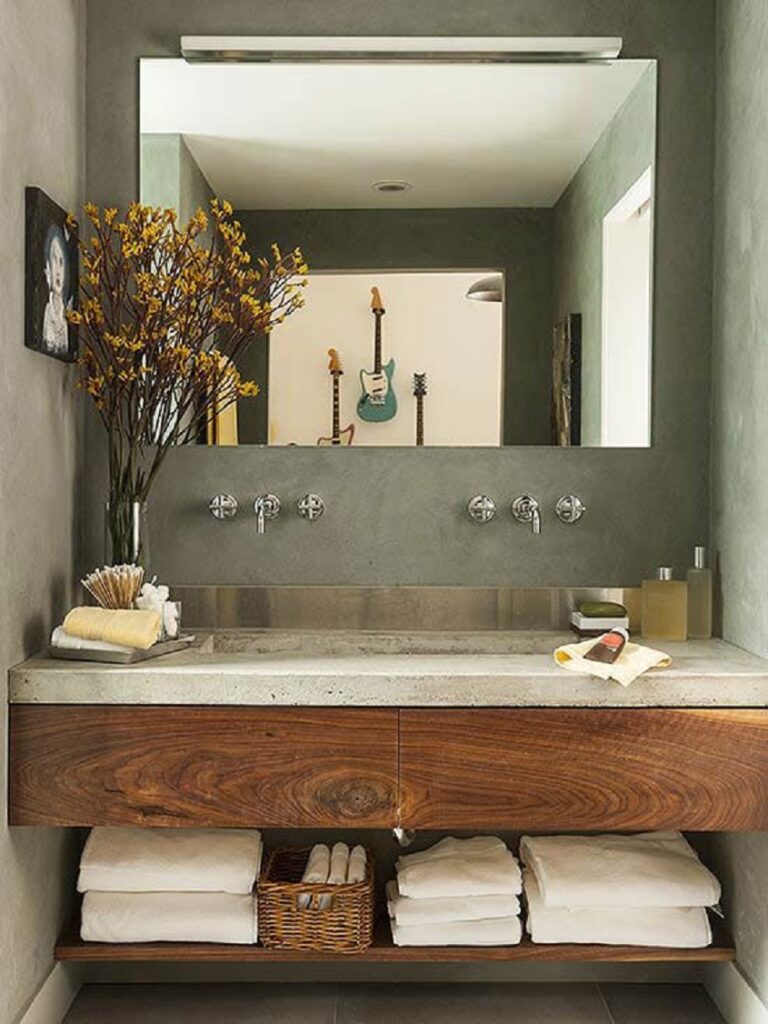 Whether you have small or a large bathroom, wall-mounted vanities are a contemporary approach to bathroom design. They allow more airflow and free up space, so that bathroom looks larger and feels lighter. Wall-mounted vanities free up the floor space, making it easier for you to clean and keep your bathroom more sanitary.
You can introduce contrasting colours of the sink and vanity itself and achieve a sleek modern look. For instance, solid timber and natural black limestone top with the white sink might be that unique look you want to achieve. Or make a statement with a dark oak cabinet, white Quartz top and round basin in a matching colour. But elegance doesn't have to mean that you must choose dark finishes only, you have a wealth of choices in light colours as well. You can go for an all-white contemporary vanity and introduce hints of colour by adding greenery with plant pots and picking a colourful toothbrush holder or soap dispenser.

Double Sink Vanity

For spacious bathrooms, double sink vanities are ideal solutions. You need to measure accordingly and know exactly how much space you have so that you can fit the right vanity style. You'll get extensive counter space between the two sinks and plenty of storage space. There are many traditional and contemporary double vanity units with a functional combination of open shelves, drawers and cabinets. Open shelving is a growing trend this year because it gives more luxurious and spa-like look (think of all the plush white folded towels you can store there).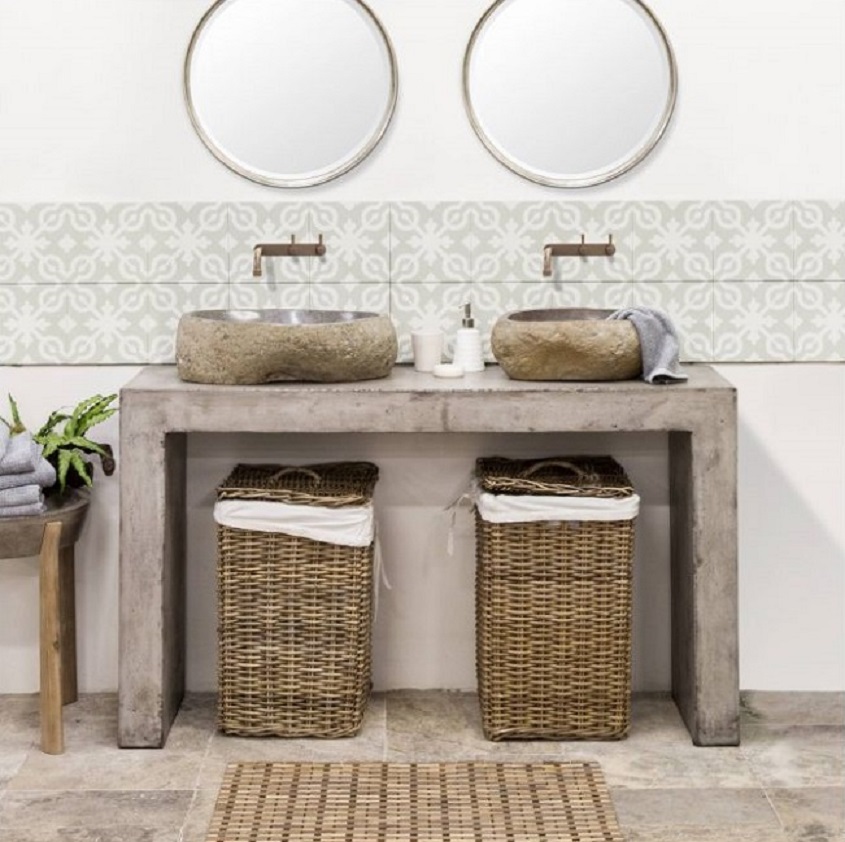 When designing your bathroom with a double sink vanity, don't neglect symmetry and lighting. Add a large mirror that will span both sinks or two smaller mirrors over each sink and make sure there is abundant light above each sink. Guaranteed to turn heads and catch your eyes every time you (or your guests) enter the bathroom, these gorgeous vanities are both effective and practical. You can choose any material you like, but if you want a state-of-the-art and on-trend option you can go for a combination of marble or concrete and wood. This combination will provide you with quality, durability and high style.
Before you buy your vanity, make an inventory of the amount of available space and square footage, and make sure it's not too tall and not too short. In the end, you want to truly find the best possible option.