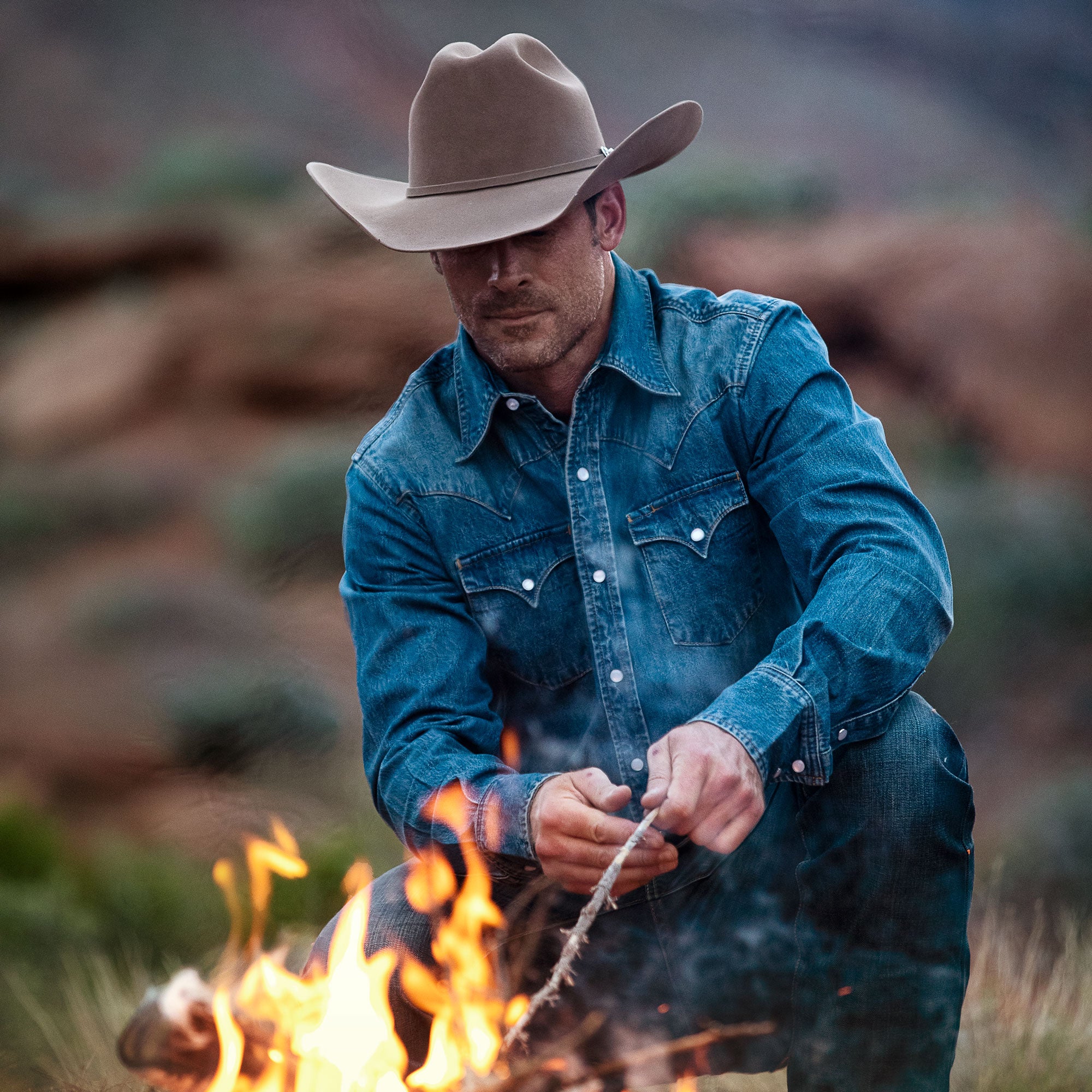 Men's Cowboy Shirts: Discussing the Popular Fabric Options
To say the western wear trend is experiencing a renaissance is an understatement. Though it's had its ups and downs, it's managed to remain relevant with the years passing by. So much so, in fact, we can now see it everywhere – not only on the screens, but also the streets, as well as the runways.
Its essence, specifically the rugged appeal and the comfort it brings about, is what makes people attracted to it time and time again. And, as of late, it became apparent it's not so difficult to incorporate it in the wardrobe even if you don't intend to go for a full cowboy look. Many celebs and non-celebs alike have enjoyed pairing it with stylish streetwear.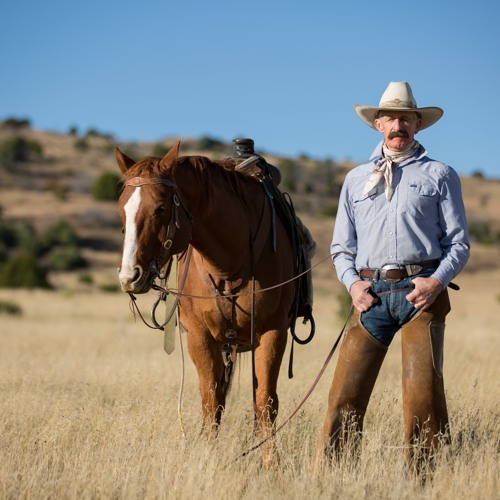 A few western pieces in your closet would suffice to enhance your outfits with the charms of the wild west. And if I were to single out some of the absolute musts, they would have to be quality mens cowboy shirts tailored for the needs of the modern cowboys.
Simply said, they're wardrobe staples if you want to get the country style right. Whether you choose to incorporate other pieces or not, it's all up to you, but you can rest assured the shirts alone would help you capture the true western spirit. Besides the patterns you can find them in, the fabrics are just as important, if not more, so in this blog post I'm going to focus on this aspect.
What Are the Most Common Cowboy Shirt Fabrics?
Comfort is one of the main properties of mens western shirts of quality. Now, based on the degree of comfort you're after, plus the weather conditions you plan on using the shirts in, the following are the most common options of materials.
Cotton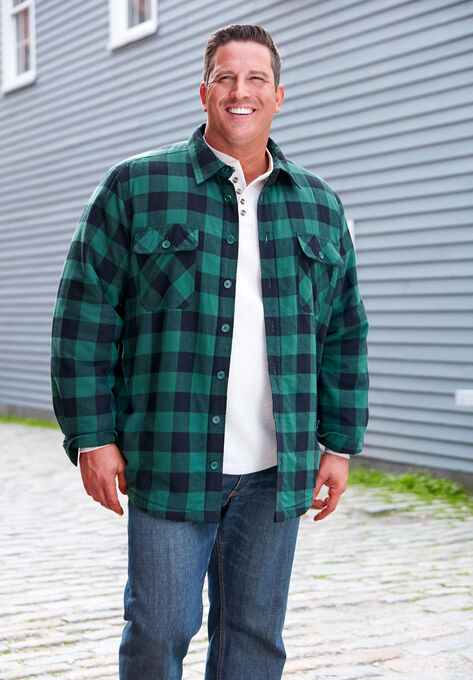 If you're looking for something that's soft to the skin, and has a luxurious feel, look no further than cotton shirts. Not just any, mind you, but 100% cotton shirts because they're natural, sustainable, great for absorbing heat and letting your skin breathe. Cotton has long been the primary choice for clothes, so it's not surprising it's made it to the list.
It's perfect as an option year-round considering it works great both during the warm and cold days of the year, so whether you're looking for short or long sleeve mens cowboy shirts, you can easily find them in this material. Moreover, it's also one of the recommended picks for men with sensitive skin since it's said to be hypoallergenic.
The fact it's very durable can be another attractive feature as it makes it very easy to maintain too. Unlike other fabrics that don't withstand iron heat and hot water temperatures, your 100% cotton shirts won't get damaged.
Yes, even after long use and many washes! One aspect you ought to pay attention to, though, is the shrinkage. If you fear this would happen to your shirt selection, then the solution is to buy them in one size up than what you normally wear.
Cotton Blends
The benefits of cotton aside, there may be certain conditions that urge you to seek some reinforcement. Think of working in the harsh Australian summer conditions – when sweating excessively, you require the fabric that would make for utmost moisture-wicking. This is exactly what the western shirts for men made from cotton blends with polyester and acrylic offer.
Denim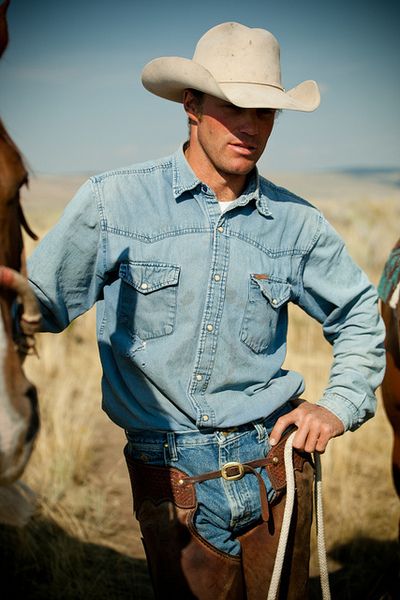 If you're looking for truly timeless pieces that never go out of style, then you need to reinforce your closet with some denim shirts. It's no wonder denim has been one of the most used fabrics in the uniform sphere because of its incredible properties – just what you require if you plan on using the shirts on numerous occasions for years to come.
Nowadays, this type of mens cowboy shirts is available in a wide range of designs, as well as colours. And you know what this means? A variety of styling possibilities! Whether you prefer to stay low-key and wear it with your sneakers, and more stylish urban boots, or you'd rather embrace the western style fully by pairing it with eye-catching cowboy boots, it's all up to you.
One important thing to remember however is that if you want to get a look that's faux-pas proof, then you should always team up these shirts in shades different from the bottoms. Matched pieces may sound like a great idea, but steering clear would help you avoid a rather costumey look – especially if your shirts aren't plain but adorned with all the typical western embellishments, snaps, yoke, or border print.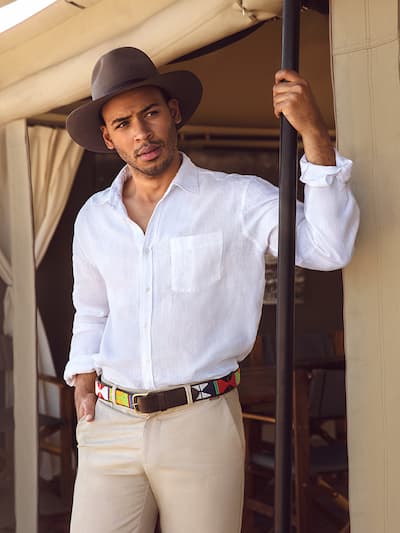 Linen
Men on the quest for an alternative to cotton would find what they're looking for in linen fabric. Slightly lighter than cotton, you'd love it for the breathability it offers, in addition to the quick dryness. This is due to the fact, unlike cotton, it's a choice that doesn't trap moisture.
Another aspect that makes it stand out is the durability, which comes from its strength. You know what that means, right? You can expect linen shirts to last you a long time. In most cases, even longer than cotton. And, the best thing of it all is it only gets better the older it gets!