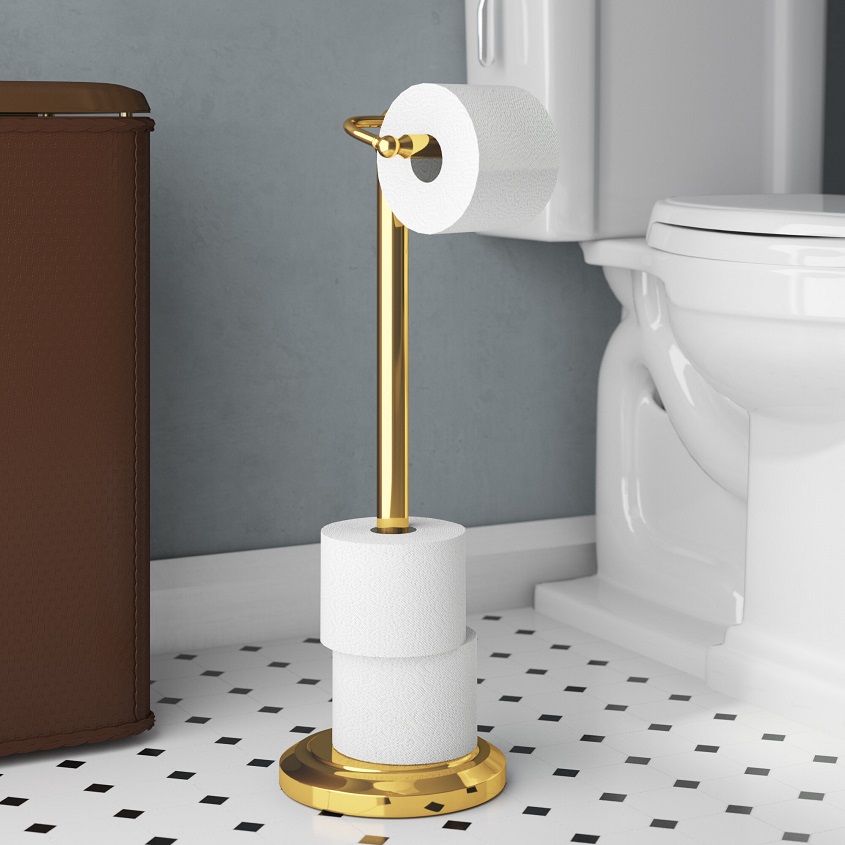 Toilet Roll Holders: Underrated, but Stylish & Practical
Can you think of an underrated piece in the bathroom? When I first put my mind to it, an image of a toilet paper holder appears, and with reason. Taking into account its functional and aesthetic role in the room, it deserves more praise than we usually tend to give it.
It's got so much potential that it can be the key fitting when you decide it's time to give the decor some change – it can save you from going on a splurge with a makeover project, and it would still provide you with the needed refreshment. More so knowing there are pretty and practical designer toilet roll holders that can truly make a difference in your bathroom since you can use them as elements for a bold statement.
Have no doubt that with pieces such as these, you'd be able to pull off a decor that reminds you of a kind of sanctuary, the one you're accustomed to finding at local spas and in the pages of a magazine. Having their importance in the bathroom in mind, it takes careful consideration when doing the shopping, especially if you want to make your space more modern and on-trend.
Focus on Installation Without Overlooking Material and Style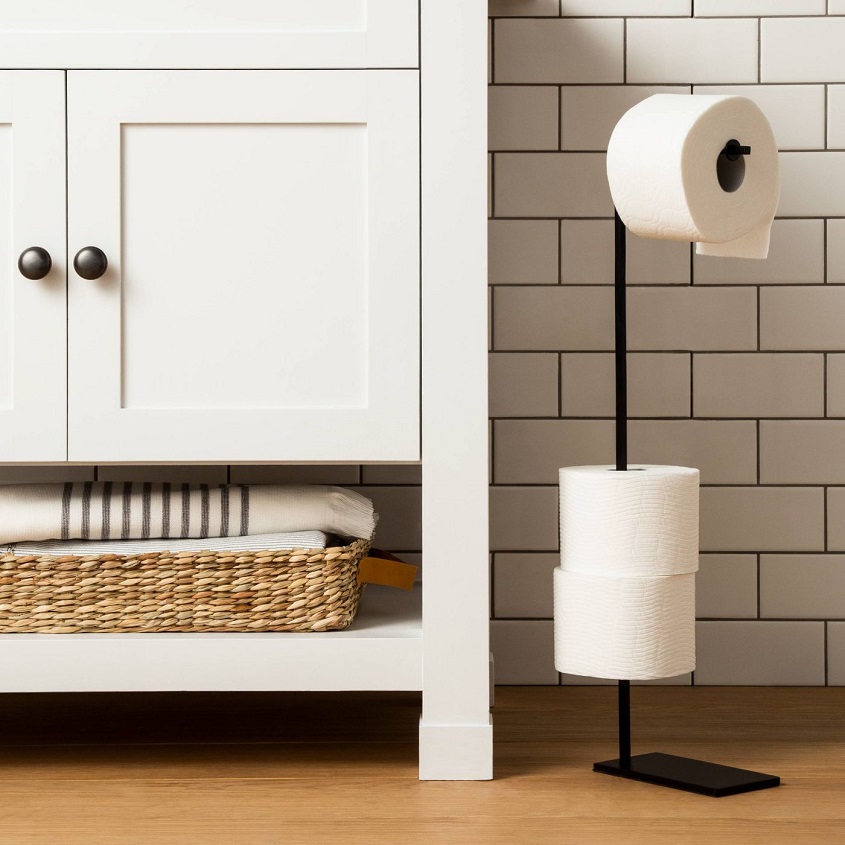 You might fall for a design in the homeware stores so much that you decide to buy it without any consideration whatsoever. While it's good to shop on a whim sometimes, choosing what your heart tells you, it can be tricky because chances are it can be a wrong choice, like finding out you got a TP holder that's not only difficult to install but it also doesn't hold much and you still end up keeping the paper over the toilet tank.
To avoid such a mistake and make the most of your bathroom "remodel", it's advisable to first take a good look at the room, focusing on the toilet area. Do you have enough space to keep the rolls neatly on the floor or do you require more having them off the floor?
Answering this would give you a hint which of the two main types would most suit you: the wall-mounted or the free-standing. In addition, don't forget to take your hardware into account too, like vanity unit knobs, doorknob, hooks, and racks so you'd be sure on the suitable material and styles.
Wall-Mounted Holders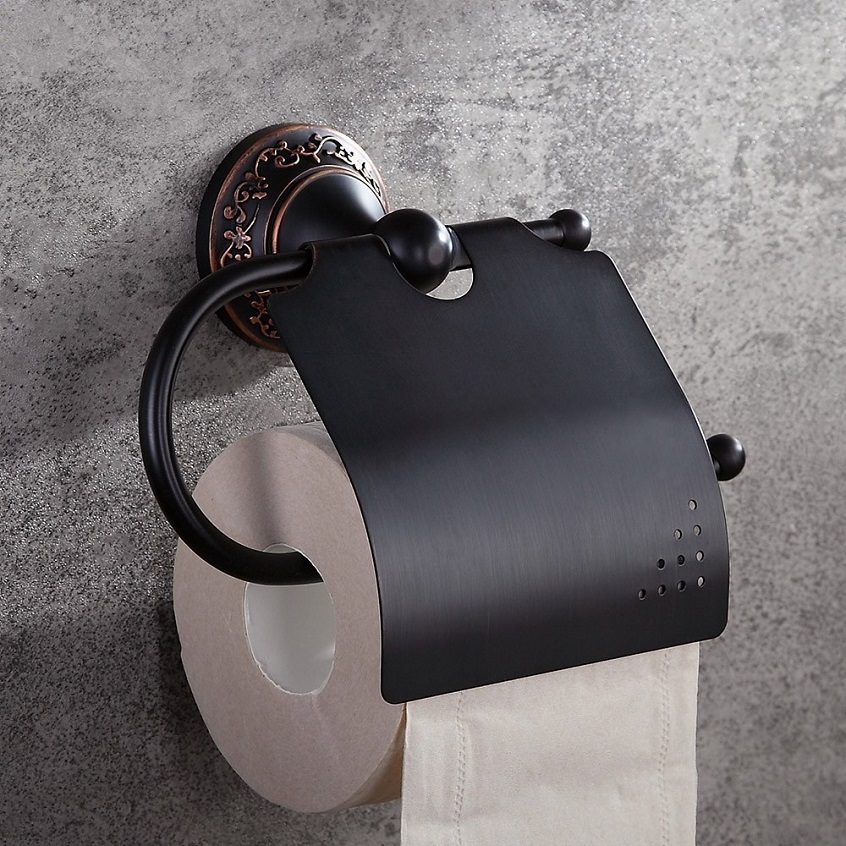 When you live in a small bathroom where you can't really afford to have any space go to waste, you'd considerably benefit from installing these designer toilet roll holders. Depending on your interior style, and whether or not you prefer some classy details or don't mind going for the simple and sleek, you can choose from more ornate and elegant holders or the modern minimalist designs fit for Scandi homes.
What's great about this type of toilet roll holders, regardless of the style, is the fact it makes for tidy interior as you don't have to worry about getting the rolls wet when mopping up the floor. Once they're added to the wall, you won't have to ever think about relocating them unless you're willing to drill more and find a way to cover up the old drill holes.
Free-Standing Holders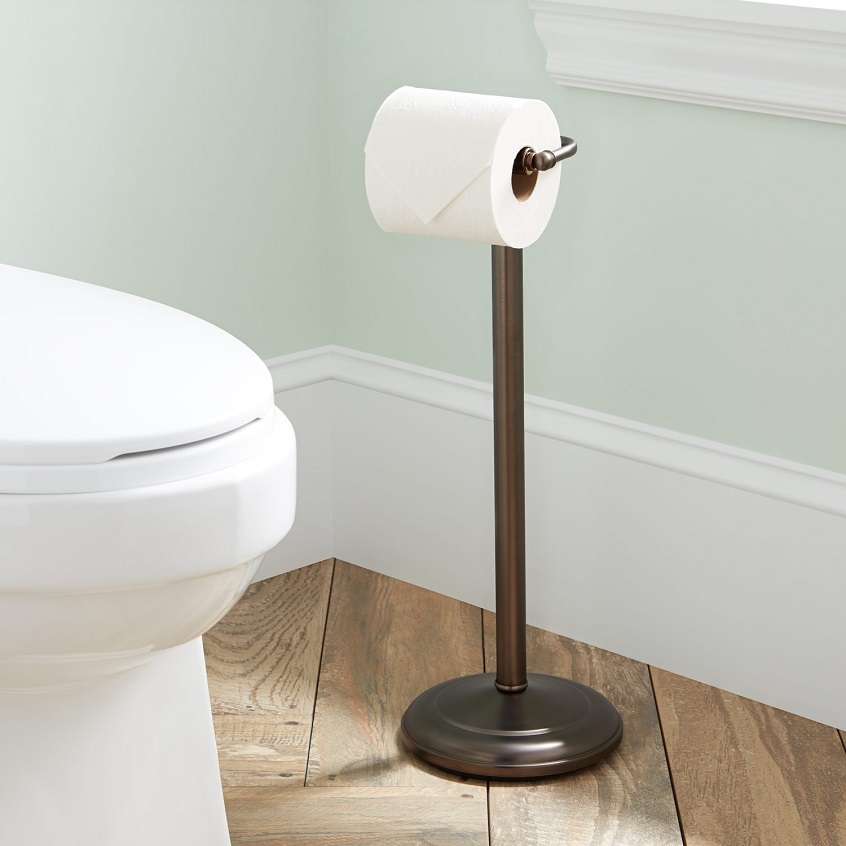 If you're up for more flexibility regarding the location of the holders, then the free-standing type is the one you should opt for. Though it takes up some floor space, it saves you from DIYing or having handymen in for installation as in the case with the previous, so it works perfectly if you ever get to relocate or do some remodelling. The same goes for when you need to do the cleaning – simply pick them up, store them, then take them out again when you're done.
In terms of styles, you've got a variety of options to choose from, as they're available in designs with vintage appeal in materials like brass, as opposed to those on the modern side in the example of stainless steel. A word of caution though is to look for a sturdy design that wouldn't easily tumble whenever there's a roll on it – if it does, then it's safe to say you're left with a useless piece of bathroom fitting.
Variation Designs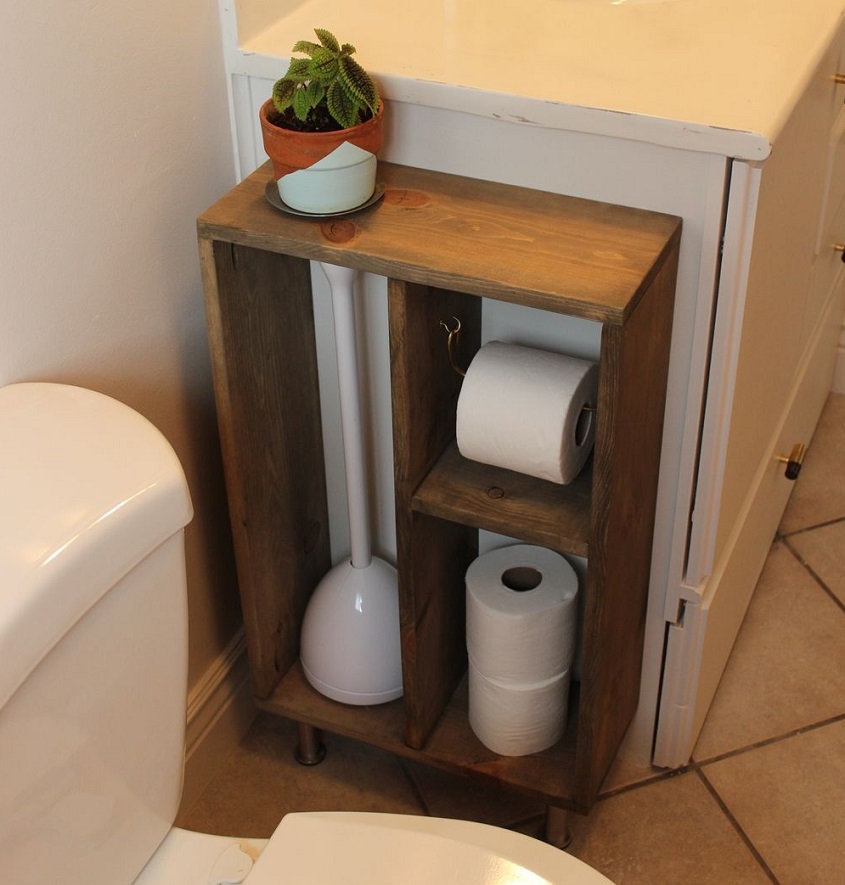 If you can't make up your mind between the two, perhaps you'd like to choose one of the variations of designer toilet roll holders, like the combination of a wall-mounted model with towel rack, or a free-standing one with suction cup. People who buy toilet paper in bulk, as we've seen many do this year with the coronavirus pandemic, can certainly benefit from these two variations.
One reason to love them is the fact they allow you to neatly store your rolls which leaves you with more room for storage of other bathroom essentials in the vanity units, drawers, and decorative floating shelves. Another is they truly come in handy with small bathrooms where storage seems to be an issue.